Official Suppliers to Hockey Canada ensure our players, coaches and staff can operate at world class standards

Guspro/Blademaster
Hockey Canada's official supplier of skate sharpeners, skate repair machines, glove dryers and skate ovens, Blademaster serves Canada's national teams at events around the world. Blademaster's skate sharpeners and accessories are used by professional equipment managers and sporting goods retailers around the world.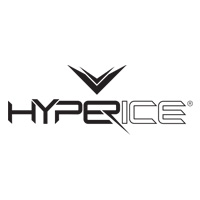 Hyperice
Hyperice is an Inc. 500 global recovery and movement enhancement technology company specializing in vibration, percussion and thermal technology. Hyperice's technology is used by the world's most elite athletes in professional and collegiate training rooms, as well as rehabilitation facilities and fitness facilities globally. Hyperice has applied its technology and know-how to industries such as fitness, esports, healthcare, massage, and workplace wellness. In March 2020, Hyperice acquired NormaTec, innovators of cutting-edge pneumatic compression systems, to deliver world-class performance and wellness solutions. For more information, visit www.hyperice.com.

Sportlogiq
Sportlogiq is Hockey Canada's official business supplier for cutting edge sports analytics. Sportlogiq will provide Hockey Canada with its industry-leading analytics platform, iCE, to further develop scouting, evaluation, and development for the Men's, Women's, Junior and Para Hockey teams for all international tournaments. iCE links data, advanced analytics, video and is the most widely used tool among NHL teams (30 of 31 teams). With this partnership, Sportlogiq is providing the highest level of advanced analytics available in hockey to build on Hockey Canada's success at the world stage.

Spordle
Spordle is the official and exclusive provider of Hockey Canada Registry (HCR) 3.0. The company develops and provides a sports management ERP to create, grow, and manage top-tier sports experiences. The platform helps major sports federations, clubs, associations, teams, leagues, and tournaments to manage efficiently on one Integrated Sports Management Platform.