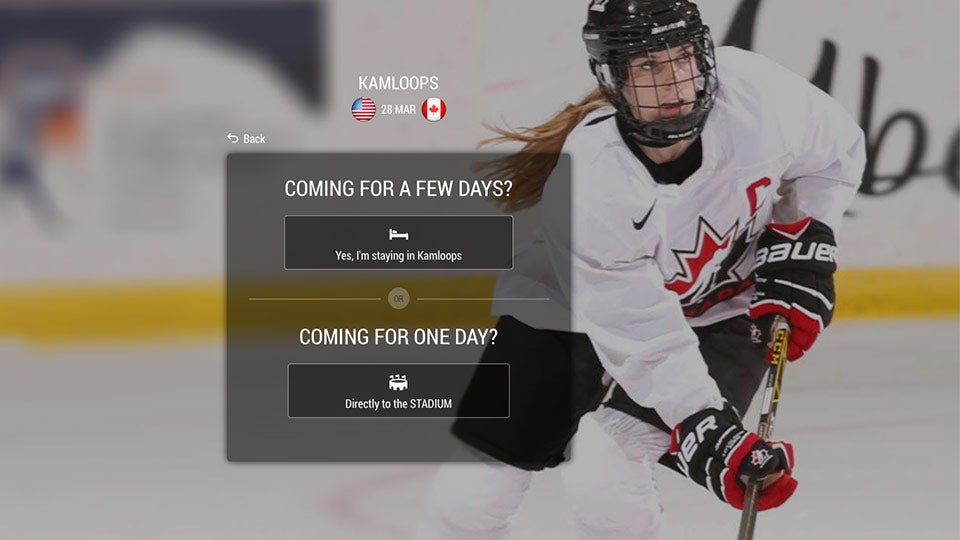 For returning IIHF fans, it is the time of year again to make travel plans for the IIHF Women's World Championship, which opens March 28 in Kamloops, B.C. This spring, the IIHF is using Fanzone's online platform to upgrade the fan experience while taking an eco-friendly approach and reducing the environmental impact.
The new Door2Door online platform allows hockey fans to plan their journey to events by offering and operating services such as organized buses, shared rides, shared taxis, navigation to parking, real-time local traffic updates, other relevant info for fans, and additional location-based services. All services are collaborative, helping fans offset emissions and reduce travel costs. This innovative experience comes as an answer to the needs of the fans, some of whom are visiting Kamloops for the very first time.
Connecting the digital community to the physical arena enables the IIHF to offer attending fans, for the first time ever, a comprehensive journey experience which is convenient, cost effective and fun. This eco-friendly, easy-to-use solution, will enable fans to board a hassles-free ride, allowing them to enjoy the journey and share it with friends and other fans.
CLICK HERE and check out Fanzone for yourself!