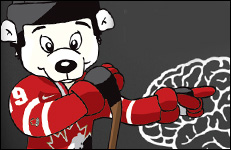 Did you Know…
…officials don't make the hockey rules, they only apply them?
…although you may not cheer for the opposing team you also should not cheer against them or verbally abuse them?
…getting angry and taking it out on your opponent is not part of the game?
…your stick is not a weapon to be used to hurt someone?