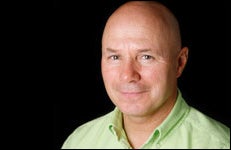 Originally from England, Norris was the Director of Sport Physiology & Strategic Planning at the Canadian Sport Centre Calgary for the past three Winter Olympic cycles (2002, 2006 and 2010), focusing on Canada's winter sport teams. He acted as the central performance consultant for the Own The Podium initiative leading up to the 2010 Olympic Winter Games in Vancouver, B.C. He has worked with Hockey Canada for the past 15 years, most notably with the National Women's Team program for 12 of those years.
In addition, Norris is a member of the Sport Physiology Group/Altitude Research Group, headed by David Smith, within the Human Performance Laboratory at the University of Calgary. He is a recognized authority on long-term athlete development and talent nurturing systems.
Most recently, Norris was appointed adjunct professor (applied physiology) at Mount Royal University in Calgary, Alta., after being an adjunct assistant professor (applied physiology) at the University of Calgary for the past decade.
Norris is primarily involved with "sliding and gliding" sports (those on ice, snow and water) such as hockey, all disciplines of skiing, snowboarding, luge, skeleton and bobsleigh. He's also interested in sailing and swimming.
He has been on the Board of Directors for Swimming/Natation Canada, Cross Country Canada/Ski du Fond Canada and Bobsleigh Canada Skeleton, and is also a strong advocate for sport and recreation both locally and nationally.
On a personal note, Norris has extensive experience in harsh environmental situations and extreme human performances. He is an avid board sailor, snowboarder, mountain biker and paraglider, and also enjoys squash, tennis and golf.
Source: Sleave Consulting and Canadian Sports Centre Calgary