Current Hockey Canada Skills Academy Programs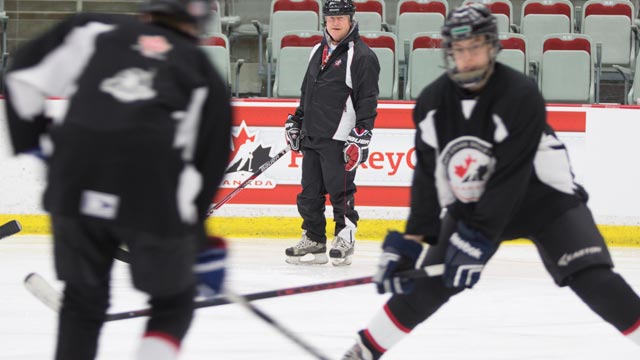 Click below to find contact information for the location nearest you:
•
British Columbia
•
Alberta
•
Saskatchewan
•
Manitoba
•
Ontario
•
Maritimes

•
North
"Sport schools and hockey academies have existed in Europe for several decades. They were originally started in the Soviet Union and Czechoslovakia and were soon copied in Sweden and Finland. They are now the corner stone for all sport development in Europe. In Canada we have an opportunity to create our own sport school model and I feel the HCSA concept is a key to the future of player development in this country."
-- Dave King,
former National Men's Team head coach and HCSA consultant to Hockey Canada