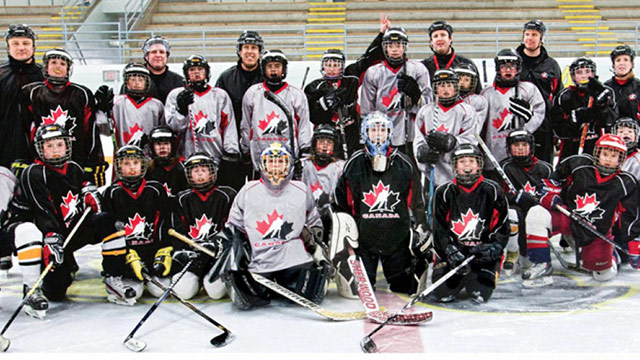 Canadian Development Model
Parent Handbook
Calling all hockey parents! Do you want to make sure your child is getting the most of their development, that they are playing against the best our country has to offer? Then check out the Canadian Development Model parent handbook. » download
---
Introduction
When children start playing hockey at a very young age under the direction of various well-meaning organizations, they are in pursuit of an experience that is both fun and rewarding. As the child grows older and moves up in competitive levels, the game should still be fun but wading through the many aspects concerning what is best for the athlete can become more complicated.
The process that follows can offer quite a challenge for players and their parents as they try to navigate their way through the many obstacles to find the answers to questions before making critical decisions. The critical decision points for parents and the player usually occur when Junior-level scouts, coaches and team administrators begin taking special interest in players as early as the Peewee (12 years old) and Bantam (13 and 14 years old) levels of hockey.
Being invited to play for teams at the elite Bantam, Midget and Junior levels, may mean the athlete will move to another community, live with another family, and transfer to a different schools. In some cases, a player may be presented with the opportunity to move out of province or even to the United States.
The
CDM Parent Handbook
has been developed by Hockey Canada with the goal of providing young athletes and their parents with the information required to make these decisions and to insure that the choices being made are in the best interest of the athlete. This handbook serves as an introduction to what the Canadian hockey system offers young hockey players.