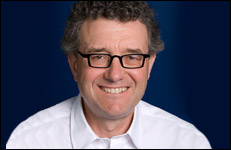 Roman Stoykewych is currently Associate Counsel at the NHLPA. Along with the other members of the legal department, he is responsible for administration of the Collective Bargaining Agreement, handling player and NHLPA grievances and litigation, coordinating the Agent Certification Program and representing the NHLPA on various committees, including the Concussion Working Group.
Stoykewych assumed his current position with the NHLPA in August 2008 after serving as General Counsel of the Ontario Public Service Employees Union (OPSEU). Prior to joining OPSEU, Stoykewych worked as Associate Counsel at CAW-Canada, where he appeared as counsel before courts and tribunals at the federal and provincial levels, as well as assisted in collective bargaining and law reform.
Stoykewych has a broad range of experience in labour law, having served for eight years as Senior Legal Counsel for the Air Line Pilots Association, prior to his time with CAW-Canada. Stoykewych was also Vice-Chair for the Ontario Labour Relations Board from 1993 to 1996, where he adjudicated collective bargaining disputes between trade unions, management and employees, while also serving as an arbitrator for collective agreement grievances in the construction industry.
Stoykewych began his legal career with the Toronto firm of Cavalluzzo, Hayes, Shilton, McIntyre and Cornish, where he worked as an associate lawyer for six years. He received his LL.B from the University of Toronto and his LL.M from University of Cambridge. Stoykewych also holds a Political Science B.A from University of Manitoba and a Political Science M.A from Queen's University. Roman was called to the Ontario Bar in 1987.
Roman lives with his partner Kristin in Toronto.
NHLPA