Vancouver 2010 Evaluation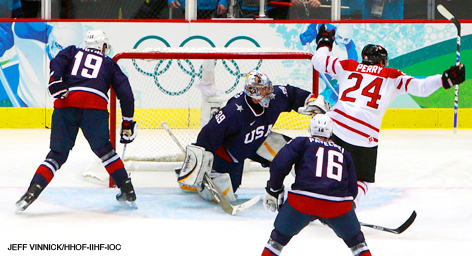 Topic Area 3:
Vancouver 2010 Evaluation
Evaluating the 2010 Olympic men's ice hockey tournament, helping hockey to benefit long-term from the unprecedented success by sustaining the positives while developing other areas
Television, Commercial and PR impact of Vancouver 2010
The financial breakdown of Olympic hockey; where does the money come from and where does it go?
NHL-players' participation – impact, consequences and costs
Rink Comparison; IIHF vs. NHL size – where to go in the future? Is big rink better for skill development while small rink enhances the show?
Managing the game:
Does hockey need a common rulebook?
Should the IIHF and NHL agree on a common rule emphasis?
Opportunities for European referees to work in the NHL and NHL referees work in the World Championships?