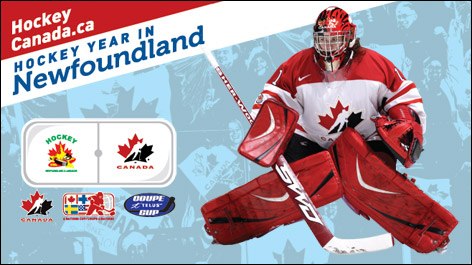 NEW TICKET PROMOTIONS
Single-game tickets (Mile One Centre)
Canada vs. United States, 7:30 p.m. NT, Tuesday, November 9: $19
United States vs. Finland, 7:30 p.m. NT, Wednesday, November 10: $12
United States vs. Sweden, 1 p.m. NT, Friday, November 12: $10
Canada vs. Finland, 7:30 p.m. NT, Friday, November 12: $19
Bronze medal game, 4 p.m. NT, Saturday, November 13: $10
Gold medal game, 7:30 p.m. NT, Saturday, November 13: $25
Ticket packages (Mile One Centre)
Friday, Nov. 12 - game package featuring United States-Sweden and Canada-Finland: $25
Saturday, Nov.13 - championship package featuring bronze and gold medal games: $29
SIX-GAME TICKET PACKAGE NOW AVAILABLE
FOR 2010 4 NATIONS CUP FOR JUST $75
For the first time since the 2010 Olympic Winter Games in Vancouver, the world's top women's hockey nations will come together at the 2010 4 Nations Cup in St. John's, N.L. Canada, Finland, Sweden and the United States will invade The Rock with international bragging rights on the line at the first major international event of the 2010-11 season.
For just $75, fans can check out six games from Mile One Centre in St. John's, including the Olympic gold medal game rematch between Canada and the United States. Ticket packages can be purchased at the Mile One Centre box office, by calling 709-576-7657 or 1-800-361-4595, or by visiting www.admission.com.
CLARENVILLE TICKETS
Two-game ticket packages are available for the games in Clarenville on November 9-10. Adult packages can be purchased for $35 (seat) or $30 (general), while student packages are $25 (seat) and $20 (general).
Packages are available at the Clarenville Events Centre box office, or by calling 709-466-4105 ex. 222.