STAR OF THE DAY – SATURDAY, DECEMBER 7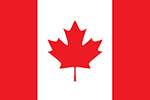 Brad Bowden/Billy Bridges/Greg Westlake (Canada)
The Canadians are World Sledge Hockey Challenge gold medallists for the fifth time, and their top line is a big reason why. Two goals in 32 seconds, with all three members in on both goals, turned a tight one-goal lead into a comfortable three-goal advantage, and ignited the pro-Canadian crowd at the MasterCard Centre. Bridges (299 points), Westlake (248) and Bowden (246) are far and away the top three scorers in national team history, and a big reason why Canada sits atop the sledge hockey world heading into Sochi.
---
STAR OF THE DAY – THURSDAY, DECEMBER 5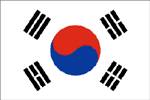 Man-Gyun Yu (Korea)
The Koreans almost pulled off what would have been the biggest upset in World Sledge Hockey Challenge history, and they have their goaltender to thank for it. Yu made 25 saves, a few of them of the spectacular variety, and gave his team a chance in an eventual one-goal loss to the defending world champions from Canada. Korea failed to record a shot on goal in the opening period, but trailed only 2-0 thanks to Yu, who made 10 saves in the first, eight in the second and seven more in the third.
---
STAR OF THE DAY – WEDNESDAY, DECEMBER 4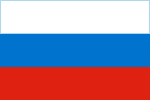 Nikolay Terentyev (Russia)
Terentyev was everywhere for the Russians in their 9-1 rout of Korea on Wednesday morning, scoring the game's first two goals, and last two goals, and adding an assist in between as Russia earned its first-ever World Sledge Hockey Challenge win in convincing fashion. He is the fourth player, and first in more than five years, to score four goals in a game at the tournament, joining Norwegian teammates Rolf Einar Pedersen, who did it twice, and Helge Bjoernstad, and the 11th to record at least five points.
---
STAR OF THE DAY – MONDAY, DECEMBER 2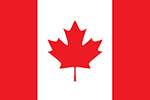 Billy Bridges (Canada)
Bridges saved his first goals of the tournament for when his team needed them most, scoring late in the second period and early in the third to turn a 3-2 Canadian lead into a 5-2 advantage en route to victory over Russia. The Summerside, P.E.I., native also added two assists for a four-point outing, giving him 295 for his national team career; already Canada's all-time leading scorer, Bridges is just five points from becoming the first player to record 300 since Hockey Canada took over the sledge hockey program in 2004.
---
STAR OF THE DAY – SUNDAY, DECEMBER 1
Greg Westlake (Canada)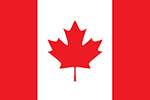 Captain Canada was all over the ice Sunday night's victory over Korea, scoring once and adding two assists, all in the span of 12 minutes late in the second period and early in the third, to lead the Canadians to their 19th consecutive preliminary round win. With his three points, Westlake now sits tied for second in all-time National Sledge Team scoring with longtime linemate Brad Bowden; the two have 241 points apiece in their national team careers, although Westlake has done it in slightly fewer games (140 to 158).