EARLY GOALS HELP CANADA ADVANCE TO PLAY FOR WSHC GOLD
TORONTO, Ont. – Tyler McGregor (Forest, Ont.) and Kevin Rempel (Vineland, Ont.) scored 26 seconds apart early in the first period to help Canada's National Sledge Team beat Korea 2-1 Thursday night and earn a spot in the gold medal game at the 2013 World Sledge Hockey Challenge.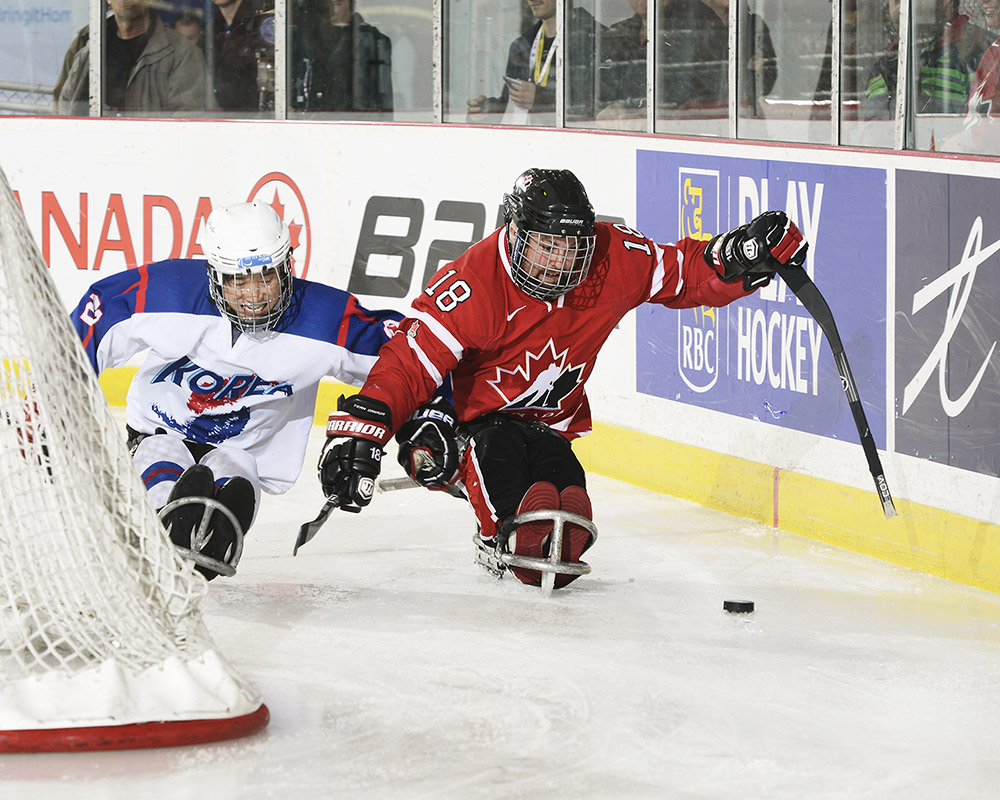 The Canadians will face the United States in Saturday's final (7:30 p.m. ET, TSN2). It's the third year in a row the North American rivals meet for gold; the U.S. took the top prize last year, while Canada came out on top at the November 2011 tournament.
Benoit St-Amand (St-Hubert, Que.) wasn't busy, making only six saves to record the win, but needed to be sharp late, when the Koreans enjoyed a two-minute six-on-four advantage in the dying minutes.
Young-Jae Cho had the lone goal for Korea, which got a stand-out performance from netminder Man-Gyun Yu, who made 25 saves in a losing cause, including a number of point-blank stops off some of Canada's most lethal snipers.
It looked early as if the Canadians would run away with the semifinal; McGregor opened the scoring for the second night in a row, going high on Yu just 2:28 in, and Rempel doubled the lead less than a half-minute later.
But that would be it for the Canadian offence, which was stymied time and time again by Yu, who made 10 saves in the first period – when Korea was outshot 12-0 – eight in the second and seven more in the third.
Korea's first shot on goal did not come until exactly one minute into the second period, and it found its way to the back of the net; Cho's point shot on the power play eluded the glove of St-Amand, making it a 2-1 game.
Goaltending and defence took over from there, with Korea's best chance to tie the game coming on a late power play, with Yu on the bench for a two-man advantage; St-Amand was forced to dive to his right, taking a shot off the shoulder.
The Koreans will play for the bronze medal on Saturday afternoon, taking on Russia at 1 p.m. ET.