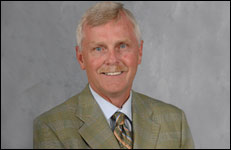 PRENDERGAST NAMED PROGRAM
OF EXCELLENCE HEAD SCOUT
Kevin Prendergast, formerly of the NHL's Edmonton Oilers, has been named head scout of Hockey Canada's men's Program of Excellence, which includes evaluations for the National Junior, Under-18 and Under-17 programs. » more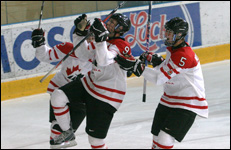 CANADA 1 – UNITED STATES 0
GOLD MEDAL | SAT. AUG. 14
Canada has won the Memorial of Ivan Hlinka for the third year in a row and the sixth time in seven years thanks to Ryan Nugent-Hopkins' goal 1:42 into the first period and a 22-save shutout performance from netminder Tyson Teichmann.
HEAD SCOUT AL MURRAY
STEPS DOWN
Head scout Al Murray has stepped down as head scout of Hockey Canada's national men's teams to take a position with the NHL's Tampa Bay Lightning. » more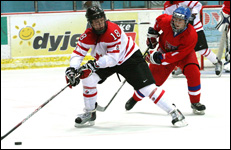 CANADA 6 - CZECH REPUBLIC 2
SEMIFINAL | FRI. AUG. 13
A three-goal first period was the spark as Canada advanced to the gold medal game for the sixth time in seven years with a win over the Czechs. Lucas Lessio scored twice and Matt Puempel added a goal and an assist to lead the offence.
SLOVAKIA 1 - CANADA 6
ROUND ROBIN | WED. AUG. 11
Boone Jenner scored twice and Duncan Siemens and Matt Puempel had a goal and assist each as Canada clinched first in Group B and set up a Friday semifinal with the Czechs. Scott Harrington and Myles Bell had the other goals.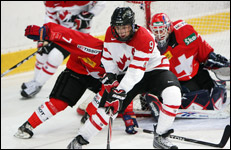 CANADA 7 - SWITZERLAND 3
ROUND ROBIN | TUE. AUG. 10
Three goals from Ryan Nugent-Hopkins and two from Brett Ritchie were more than enough as Canada assured itself of a place in the semifinals with a victory over the Swiss. Dougie Hamilton and Xavier Ouellet also scored in the win.