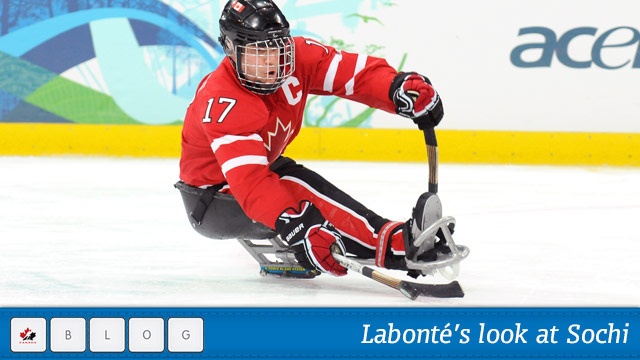 The Waiting
The Opening Ceremony is now behind us. In the stadium, confetti is still visible in the air. The festivities just finished and behind-the-scenes workers have already begun the disassembly process.
The players are back to the Athlete's Village, still amazed by the events of the night. But they will have to quickly put it away; the first game is tomorrow, in a couple of hours, in fact.
It's now time to set the distractions of the Games aside: Athlete's Village's activities, Opening Ceremony, etc. They also have to forget the possible concerns about the sticky situation in Ukraine. They have to focus only on their task.
With half of the players having their first Paralympic experience, what's their state of mind before the first game?
The "Zone"
The bus doors open and the access ramp for wheelchairs lowers, attracting the curious volunteers around. The players, one by one, get on and find their usual place. The team has been in Sochi almost a week, and this process is repeated day after day en route to practice.
But, today, it's different. For the first time, the road doesn't lead to a practice, but to the first game of the Paralympics. Some players have been waiting for this since the Vancouver Games; four long years. Others have been waiting for this all their life; the dream is about to become a reality.
This bus ride marks the first time in days that the players are together, without any external distraction. This is exactly the moment that the final preparation for the game is taking shape. Even if discussions are still going on, even if jokes are being made (as usual), every player takes a moment to think about the upcoming game.
And it is during this bus ride that captain Greg Westlake will take the pulse of his team. He won't have long to evaluate the situation and adapt his approach. Maybe it's a word of encouragement for one, a smile to another, a joke to relieve the pressure; actions that can be seen as unimportant, but that make a huge difference.
Once the team arrives at the arena, this preparation will continue in the locker room, where every player is going to have his own pre-game ritual and gradually enter the "Zone."