Monday, January 2, 2017
UNITED STATES 3 vs. SWITZERLAND 2 (QUARTER-FINAL)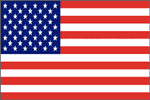 Two goals just over two minutes apart in the first period gave the United States control early, and it held off a late push from the Swiss to earn a World Juniors semifinal date with Russia in Montreal.
Jeremy Bracco and Luke Kunin were the first-period scorers for the U.S., and Jordan Greenway netted the winner on the power play six minutes into the third after Switzerland had erased the two-goal deficit.
Nico Hischier recorded both goals for the Swiss; the 17-year-old finished with three goals and four assists in five games, good for seventh in tournament scoring.
RUSSIA 4 vs. DENMARK 0 (QUARTER-FINAL)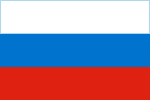 Kirill Kaprizov scored two more times – giving him a tournament-leading seven goals – to lead Russia past Denmark and into the World Juniors semifinals for the seventh straight year; they will face the United States on Wednesday.
Alexander Polunin and Pavel Karnaukhov were the other Russian goal-scorers, and Ilya Samsonov posted his second-consecutive shutout, this time making 14 saves.
Lasse Petersen allowed two goals in the first period, and was replaced for the final 40 minutes by Kasper Krog. The two goaltenders made 28 saves for Denmark.
---
Saturday, December 31, 2016
RUSSIA (2-0-0-2) 2 vs. SLOVAKIA (1-0-0-3) 0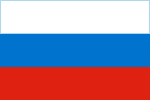 Russia registered twice as many shots on net as Slovakia – 30 to 15 – and Ilya Samsonov earned the shutout in a game that determined third place in Group B.
Denis Guryanov opened the scoring midway through the second period on the power play. Yakov Trenin, off a nice pass from Kirill Urakov, gave Russia a two-goal lead halfway through the third period.
Russia next faces Denmark in the quarter-finals in Toronto on Jan. 2; Slovakia travels to Montreal to play Sweden.
UNITED STATES (4-0-0-0) 3 vs. CANADA (3-0-0-1) 1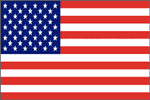 The U.S. got two early power-play goals to help finish a perfect preliminary round, take top spot in Group B, and end a six-game New Year's Eve losing streak to Canada.
Colin White and Jordan Greenway scored with the man advantage in the opening 6:04, and Jeremy Bracco added insurance in the second period for the Americans, who went 4-0 in the round robin for the first time since 2011, and will face Switzerland in the quarter-finals.
Thomas Chabot had the lone goal for Canada, which outshot the U.S. 26-20; it will face the Czech Republic in the quarters in Montreal.
---
Friday, December 30, 2016
SLOVAKIA (1-0-0-2) 4 vs. LATVIA (0-0-0-4) 2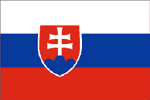 Two previously winless teams had plenty to play for – to the victor went a spot in the quarter-finals, while the loser would head for the relegation round – and it was the Slovaks getting the vital three points.
Slovakia advanced behind goals from Filip Lestan, Milos Roman, Andrej Hatala and Merek Sloboda, who turned a 1-0 deficit into a 4-0 lead, and 22 saves by Adam Huska.
Karlis Cukste – who gave Latvia its first lead of the tournament early in the first period – and Filips Buncis found the scoresheet for the Latvians, who will face Finland in the best-of-three relegation series.
---
Thursday, December 29, 2016
CANADA (3-0-0-0) 10 vs. LATVIA (0-0-0-3) 2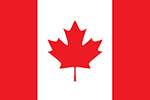 Taylor Raddysh added his name to the Canadian record book, joining Mario Lemieux, Simon Gagne and Brayden Schenn by scoring four times in the Canadians' third-straight win at the 2017 World Juniors.
Raddysh was just one of 16 players who found their way onto the scoresheet for the host team. Mathew Barzal scored twice; Nicolas Roy, Anthony Cirelli, Michael McLeod and Julien Gauthier each had one goal. Dylan Strome had four assists for Canada, and Kale Clague had three helpers of his own from the blue-line.
Martins Dzierkals and Renars Krastenbergs scored for Latvia.
UNITED STATES (3-0-0-0) 3 vs. RUSSIA (1-0-0-2) 2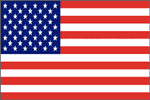 The United States outshot Russia 37-27 and set itself up for a New Year's Eve showdown with Canada for top spot in Group B, edging the Russians to remain unbeaten,
Clayton Keller and Kirill Urakov exchanged highlight-reel-worthy first-period goals. The American swept the puck into an open net while falling. The Russian replied with a nice display of hand-eye coordination, battling a pass out of the air for a shorthanded marker.
Colin White and Troy Terry put the U.S. up 3-1 just past the midway point of the game, before tournament scoring leader Kirill Kaprizov got one back for the Russians on the power play late in the middle frame.
---
Wednesday, December 28, 2016
UNITED STATES (2-0-0-0) 5 vs. SLOVAKIA (0-0-0-2) 2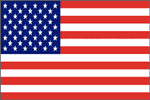 The United States used a balance attack to defeat Slovakia, getting goals from five different players and outshooting the Slovaks 50-20 to pick up its second win of the 2017 IIHF World Junior Championship.
Trevor Laczynski and Colin White put the Americans up 2-0 in the first period, and Tage Thompson, Charlie McAvoy and Troy Terry were the goal-scorers in a three-goal second period that made it a 5-1 game after 40 minutes.but a goal from Martin Fehervary pulled Slovakia within one heading into the first intermission.
Martin Fehervary and Michal Roman had the goals for Slovakia, which remains in search of its first win.
---
Tuesday, December 27, 2016
CANADA (2-0-0-0) 5 vs. SLOVAKIA (0-0-0-1) 0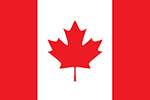 Canada dominated in every area of the game in shutting out Slovakia. Canadian goaltender Connor Ingram was called upon only six times; that tied a team record for fewest shots allowed at the World Juniors.
Jérémy Lauzon, Anthony Cirelli and Thomas Chabot all had a goal and an assist. Taylor Raddysh and Michael McLeod were the other Canadian goal-scorers. The team scored two more times on the power play, bringing its two-game total to five goals with the extra attacker.
Adam Huska made 44 saves for Slovakia.
RUSSIA (1-0-0-1) 9 vs. LATVIA (0-0-0-2) 1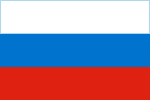 Thirteen players got on the scoresheet as Russia rolled to a one-sided win over Latvia to open Day 2 play at the Air Canada Centre.
Kirill Kaprizov led the way with two power-play goals and three assists. Alexander Polunin had two goals and two assists, and Mikhail Vorobyov added a quartet of helpers. Danil Yurtaikin, Pavel Karnaukhov, Kirill Belyayev and Yakov Trenin also scored for Russia.
Rudolfs Balcers tallied the lone goal for Latvia, which twice made goaltending changes – Gustavs Grigals gave up three goals in the first period and Denijs Romanovskis started the second, but after allowing three goals over the opening 5:04 was relieved by Grigals for the rest of the game.
---
Monday, December 26, 2016
CANADA 5 (1-0-0-0) 5 vs. RUSSIA (0-0-0-1) 3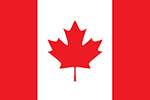 It was all about special teams in Canada's Boxing Day win over Russia. The hosts scored three times with the man advantage – twice converting within 30 seconds of having an extra attacker – to defeat Russia.
Canadian captain Dylan Strome led the way with a pair of goals – both on the power play. Tyson Jost, Nicolas Roy and Mathew Barzal were the other goal-scorers; Barzal added two assists to take the very early tournament scoring lead.
Mikhail Sergachyov, Kirill Kaprizov and Yegor Rykov replied for the Russians, who never got closer than two goals after Strome and Roy scored less than four minutes apart in the second period.
UNITED STATES (1-0-0-0) 6 vs. LATVIA (0-0-0-1) 1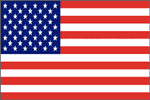 The United States got goals from five different players and held a one-sided 30-12 advantage in shots on goal to open the 2017 IIHF World Junior Championship with a convincing win over the Latvians.
Clayton Keller led the way with two goals for the Americans, while Patrick Harper, Colin White, Jeremy Bracco and Jordan Greenway chipped in with one apiece. The U.S. broke open a 1-1 game with five unanswered goals in the final 40 minutes.
Renas Krastenbergs celebrated his 18th birthday with the lone goal for Latvia.