DAY 5 – SUNDAY, NOVEMBER 11, 2012
1. Sarah Nurse (D) – Ontario Red

Sarah Nurse of Hamilton, Ont., was determined to  ensure a medal for Ontario Red at this year's national championship, tying up the game with a power-play goal in the third and scoring the game-winner just under four minutes into overtime,  to help win her team bronze medal honours in Dawson Creek.
2. Hailey Noronha (F) – Ontario Blue

Blueliner Hailey Noronha of New Market, Ont., came through in flying colours, notching the game-winning goal just over a minute into the third to give Ontario Blue the edge it needed to battle through the rest of the period and win its first-ever National Women's Under-18 Championship gold medal.
3. Brittany Smrke (G) – Ontario Blue

Netminder Brittany Smrke of Oakville, Ont., was also a key component in securing Ontario Blue's very first national championship gold medal, facing 29 Manitoba shots over three periods en route to earning the win in what was a historical final game inside the EnCana Events Centre in Dawson Creek, B.C.
- - -
DAY 4 – SATURDAY, NOVEMBER 10, 2012
1. Jessica Dodds  (G) – Ontario Blue

Jessica Dodds of London, Ont., stood strong between the posts Saturday, stopping 29 shots to earn the 'W,' lead Ontario Blue to a historical 7-1 win over defending champions Ontario Red, and help earn her team a spot in the gold medal match-up for only the second time since the inception of U18 nationals.
2. Halli Krzyzaniak (D) – Manitoba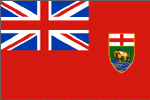 A leader on and off the ice, Halli Krzyzaniak of Neepawa, Man., demonstrated why she was named team captain's in Manitoba's 4-1 semifinal win over British Columbia, scoring a power-play goal in the first period and motivating her team to its first-ever berth in the gold medal final at U18 nationals.
3. Geneviève Bannon (F) – Quebec

Geneviève Bannon of Candiac, Que., was an offensive force to be reckoned with in Quebec's 8-4 win over Saskatchewan, contributing to five of those goals with a hat trick and two assists, and pacing her team to a respectable fifth place finish at this year's National Women's Under-18 Championship.
- - -
DAY 3 – FRIDAY, NOVEMBER 9, 2012

1. Sarah Potomak  (F) – British Columbia

Sarah Potomak of Aldergrove, B.C., potted two goals in the first and another in the third for a hat trick to stand out as a shining star in Friday's feature game, and lead British Columbia to an impressive 7-2 win over Team Atlantic in front of an ecstatic local crowd inside the EnCana Events Centre.
2. Jordan McDonnell (F) – Ontario Blue

Jordan McDonnell of East York, Ont., scored the game-winning goal for Ontario Blue late in the second in what was an action-packed, fast-paced game against Manitoba, giving her team the 2-1 went it needed to advance to semifinals at the 2012 National Women's Under-18 Championship
3. Jane Kish (G) – Saskatchewan

Despite a 4-0 loss to Ontario Red on Friday, Jane Kish of Weyburn, Sask., had an outstanding game between the posts. Staying calm, cool and collected in the crease, Kish stopped 31 Ontario Red shots to keep the score as close as it could be against the national championship defending champions.
DAY 2 - THURSDAY, NOVEMBER 8, 2012
1.Elizabeth Giguère  (F) – Quebec
What a day for Elizabeth Giguère of Quebec City, who opened and closed the scoring for Quebec, collecting a hat trick Thursday to lead her team to an impressive 5-1 win over Alberta on Day 2 of preliminary action in Dawson Creek. The victory served as an important confident booster for Quebec.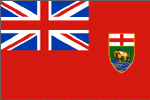 2.Courtlyn Oswald (F) – Manitoba
Courtlyn Oswald of MacGregor, Man. scored the game-winner for Manitoba midway through the third period Thursday to give her team its first win at the 2012 National Women's Under-18 Championship, sending the bench into wild cheers and capping off an exciting game against Ontario Blue.
2.Emma Greco (D) – Ontario Red
Emma Greco had a strong game on the blue line Thursday, helping Ontario Red gain and maintain its lead over British Columbia, and staying confident, cool and calm in her team's defensive zone. The win gives Ontario Red its second of this national championship, and a total of six points in the standings thus far.
- - -
DAY 1 - WEDNESDAY, NOVEMBER 7, 2012
1.Sarah Potomak (F) – British Columbia
Sarah Potomak proved to be a bit of a home province hero Wednesday, and at just 14 years old, the Aldergrove, B.C., native scored a goal in the first and another in the second to lead British Columbia to a 3-1 win over Saskatchewan and give the local Dawson Creek crowd a game – and a national championship – to get excited about.
2.Rebecca Weagle (G) – Team Atlantic
Team Atlantic may have been in tough against defending gold medallists Ontario Red, but netminder Rebecca Weagle of Lunenburg, N.S., remained calm, cool and collected between the posts, facing 39 shots over three periods  Wednesday, only allowing two pucks over the goal line to keep her team in a competitive 2-0 game.
3.Brooke Webster (F) – Ontario Blue
Brooke Webster of Aurora, Ont., helped Ontario Blue break out at the 2012 National Women's Under-18 Championship, and break out in the first period against Quebec, contributing a goal and an assist to the scoreboard in the first 20 minutes Wednesday, to boost her team to a 4-2 win over Quebec and add to her team's already infectious atmosphere.