The The 2009 National Women's Under-18 Championship will be hosted in the city of Surrey, British Columbia. Located at the crossroads of the Pacific Rim, Greater Vancouver and the United States, Surrey boasts a relaxed lifestyle; residential and city living combined with open country space. Surrey is bordered on the east by the Township of Langley and on the west by the Municipality of Delta. The southern boundary of the city is bordered by the Pacific Ocean, where sailing, boating and windsurfing can be enjoyed. Surrey is accessible to all major cities in the Lower Mainland via the SkyTrain rapid transit line. Vancouver is less than 35 minutes away via public transit.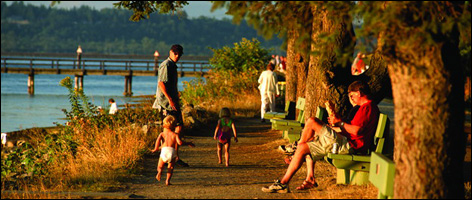 As the 12th largest city in Canada – the second largest in British Columbia – and with approximately 1,000 new residents each month, Surrey is expected to become the largest city in B.C., surpassing Vancouver's population within 10 years. Surrey offers its residents and visitors a rich blend of diverse landscapes, abundant parks, cultural opportunities and superb recreational and sporting choices.
Nature, culture, sports, heritage and entertainment – Surrey has it all!
For more information visit www.surrey.ca.