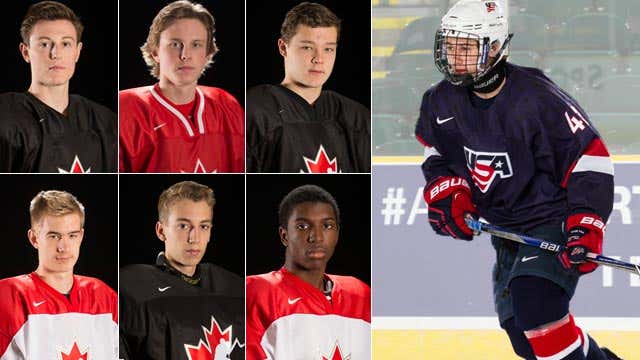 Quinn Hughes is wearing red, white and blue at the 2015 World Under-17 Hockey Challenge, but he's got a few friends on the other side of the puck – six of his former Toronto Marlboros teamma...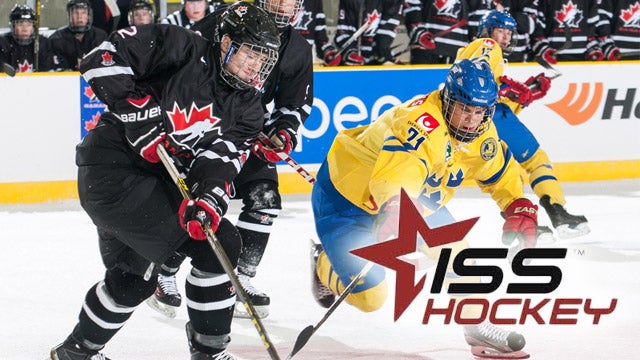 Set-up men to shutdown defencemen, goal scorers to goaltenders; International Scouting Services has chosen 24 players from the 2015 World Un...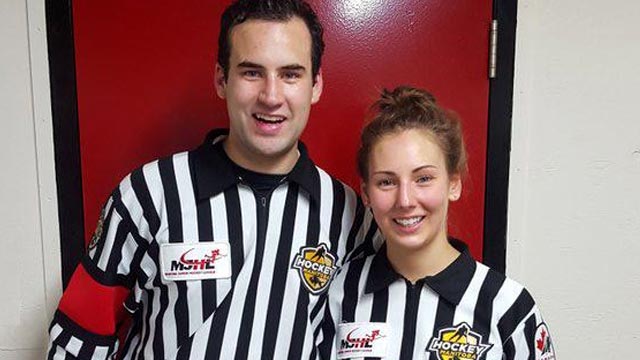 Officiating is a family affair for Karlin and Kaylah Krieger, who have taken their talents nationally at the World Under-17 Hockey Challenge...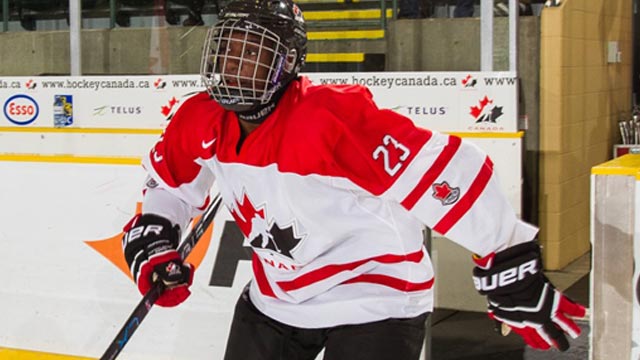 Elijah Roberts wasn't one of the 111 players invited to summer camp, and his name wasn't one of the first 66 named for the World Under-17 Ho...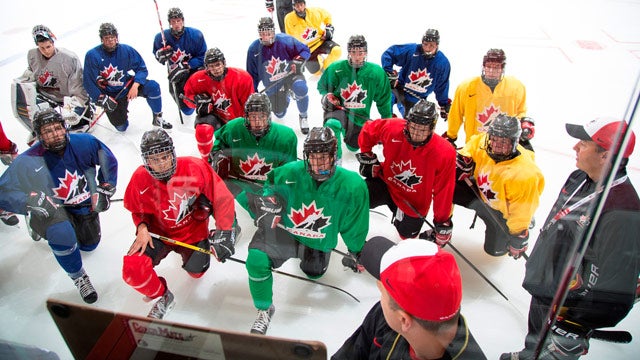 How many CHL first-overall picks are coming to Canada's national under-17 development camp? Which Midget team has the most players attending...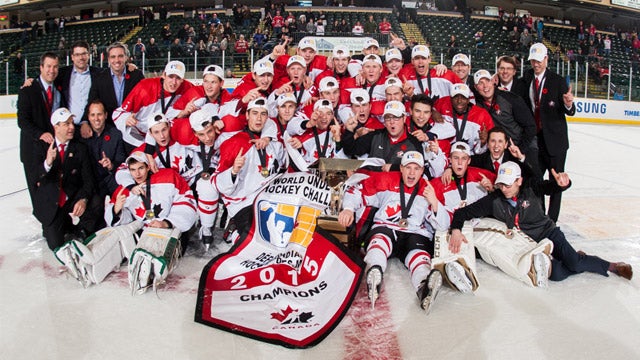 Owen Tippett had a goal in each period, Gabe Vilardi scored the game-winner and added an assist, and White returned Canada to the top of the...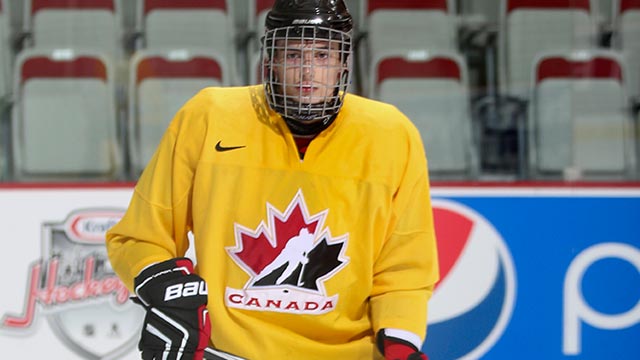 Just like his brother, a second lieutenant in the Canadian Forces, Slovakian-born Robert Proner has his sights set on representing his count...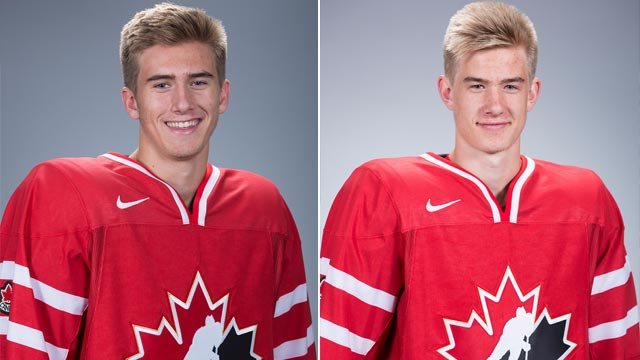 From the backyard rink in Mississauga, Ont., to the Markin McPhail Centre in Calgary, hockey has been good to Michael and Ryan McLeod, who h...
Long-time teammates on the ice – including a TELUS Cup silver medal last spring – Maxime Comtois and Antoine Morand have put their friendly ...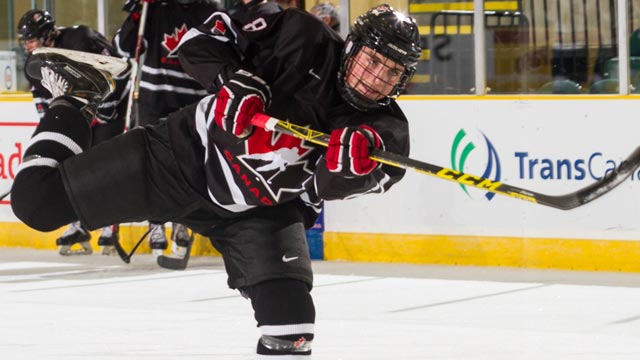 Close to 30 years after Curtis Leschyshyn played at the World Under-17 Hockey Challenge, his son Jake is hoping his U17 experience with Cana...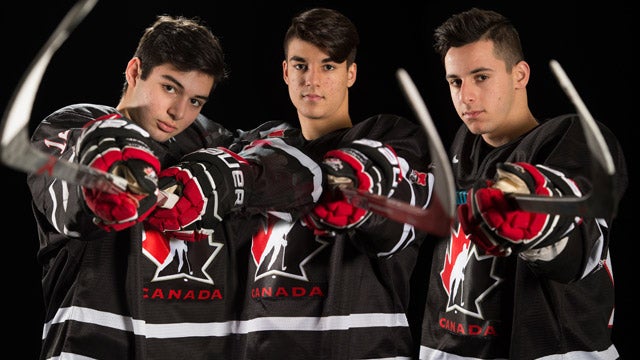 The eyes of the hockey world are on the 66 Canadians wearing black, red and white at the World U17 Hockey Challenge, few more so than No. 1 ...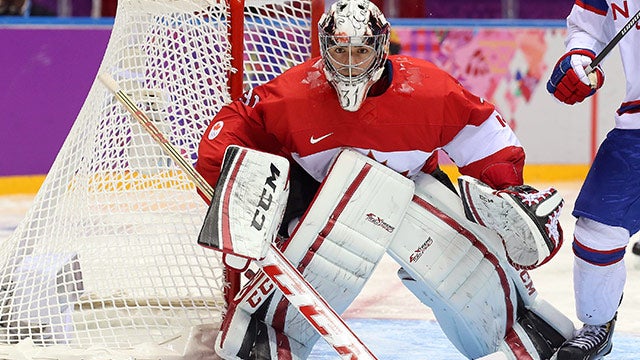 He's an Olympic gold medallist, and the owner of the Hart, Vezina, Jennings and Lindsay trophies. Carey Price may be the best hockey player ...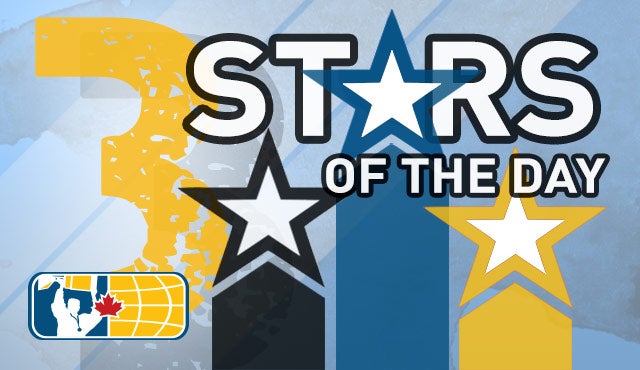 #WorldU17 3 Stars of the Day Saturday, November 7, 2015
Owen Tippett went out in style. In front of a near-capacity crowd in Dawson Creek and a national audience on TSN, Tippett scored once in eac...