SATURDAY, JANUARY 4, 2014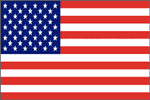 1. Luke Kirwan (United States)
While teammate Colin White stole the spotlight with a tournament-leading 18 points and four consecutive games of at least three points, Kirwan finished the tournament second in scoring and tied for second in goals, capped by a two-goal performance in Saturday's gold medal game, opening and closing the scoring to help the U.S. win its fourth gold.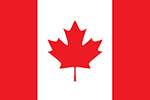 2. Zach Sawchenko (Pacific)
Pacific's sixth silver medal finish is no fault of its goaltender, who held the tournament's highest-scoring offence – averaging more than seven goals per game – to just four on Sunday night. Sawchenko finished with 48 saves, including period totals of 11, 22 and 15; by comparison, his American counterpart, Michael Lackey, had to make just 12 stops.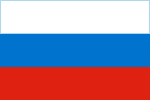 3. Dmitry Zhukenov (Russia)
Trailing Quebec 2-0 late in the first period of Saturday's bronze medal game, Zhukenov helped set up Ivan Emets to get the Russians on the board, scored the eventual game-winner six minutes into the third period and added another assist on Mikhail Byakin's insurance goal eight minutes later to help Russia medal for the third consecutive year.
---
3 STARS OF THE DAY – FRIDAY, JANUARY 3, 2014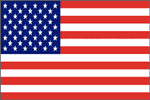 1. Colin White (United States)
White continued his torrid scoring pace in Friday's semifinal victory over Quebec, scoring two more goals and adding two more assists for his fourth consecutive game of at least three points. The Hanover, Mass., native leads the tournament in goals (nine), assists (seven) and points (16) for the Americans, who have outscored their opponents 43-6.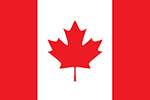 2. Matteo Gennaro (Pacific)

With Pacific nursing a one-goal lead late in the second period of its Friday night semifinal against Russia, Gennaro went to work; he drove to the net to jam in the eventual game-winner on the power play before roofing a short-side backhand midway through the third, part of a three-point performance to help Pacific to its sixth gold medal game.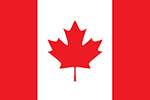 3. Dylan Strome (Ontario)
The little brother of U17 alumnus and NHL first-round draft pick Ryan Strome finished his tournament in style Friday, scoring a pair of goals, including the game-winner on a second-period power play, and adding an assist as Ontario finished fifth. Strome is the tournament's highest-scoring Canadian, with 11 points (six goals, five assists) in five games.
---
THURSDAY, JANUARY 2, 2014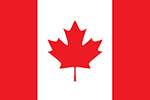 1. Nicolas Roy (Quebec)
Roy showed Thursday afternoon why he was the No. 1 pick in last spring's QMJHL Entry Draft, scoring once and adding a pair of assists to help lead Quebec over West and into the semifinals for the second year in a row. After helping set up goals by Brandon Gignac and David Henley in the first period, Roy added a little insurance early in the second.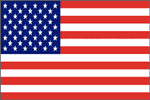 2. Colin White (United States)
White gets this spot not just for his performance Thursday night, finishing with two goals and an assist in the unbeaten Americans' win over Ontario, but for his entire body of work in the preliminary round. The U.S. forward led all players with 12 points in four games, had a tournament-leading seven goals and registered at least one goal and point in every game.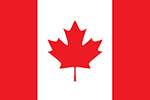 3. Adam Musil (Pacific)
Musil picked an opportune time for his first goal of the tournament, scoring the game-winner 26 seconds into the second period to lead Pacific atop its preliminary round group for the first time since 2006, and back to the semifinals after a two-year hiatus. The Delta, B.C., native also added an assist to double his point output for the tournament, from two to four.
---
WEDNESDAY, JANUARY 1, 2014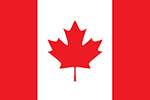 1. Logan Flodell (West)
The West goaltender was hot from the drop of the puck, making 16 of his 38 saves in the first period, and was the biggest reason the Canadian side held a two-goal, third-period lead on the defending gold medallists. Sweden battled back to deny West the full three points, but Flodell came up big with a pair of stops in the shootout to help West to its first win.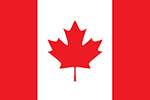 2. Mitchell Marner (Ontario)
Marner almost single-handedly led Ontario back from a three-goal deficit against Russia, scoring twice in the final 5:12 to complete his hat trick and tie the game, and had multiple chances in overtime for a fourth, albeit in a losing cause. The hat trick gives Marner a tournament-leading six goals in three games; he has seven in 35 games with the OHL's London Knights.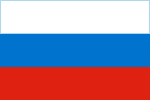 3. Ivan Kashtanov (Russia)
The Russian captain was the extra-time hero, scoring the lone goal in the shootout to keep his team's semifinal hopes alive with a wild win over Ontario. Kashtanov also scored in regulation time for the Russians, who have not missed out on the final four since a seventh-place finish at the 2009 tournament, and have appeared in back-to-back gold medal games.
---
TUESDAY, DECEMBER 31, 2013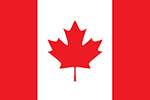 1. Olivier Tremblay (Quebec) & Felix Sandström (Sweden)
How can you pick just one? The Swedes got the victory on Tuesday night, but it took a shootout, and Sandström and Tremblay, his Quebec counterpart stole the show. The two goaltenders turned away a combined 90 of 94 shots (a .957 save percentage) in the extra-time thriller in North Sydney; Sandström made 41 saves, while Tremblay finished with 49.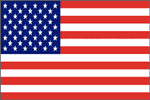 2. Colin White (United States)
The U.S. continues to roll, and Tuesday night it was White's turn to be the offensive star; the Hannover, Mass., native scored twice and added three assists in the Americans' 9-1 win over Atlantic, giving him a tournament-leading nine points (five goals, four assists) in three games. Every U.S. skater has recorded at least one point thus far in the Americans' 3-0 start.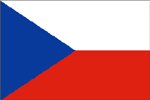 3. Daniel Vladar (Czech Republic)
Yet another goaltender makes the list. Vladar stood tall (not tough for a 6-foot-4 netminder) in the Czech goal in Tuesday's win over West, making 32 saves and leading the European side to victory despite being outshot 34-18. He stopped 25 of 26 over the last 40 minutes, putting the Czechs on the verge of a semifinal berth for the first time since 2006.
---
MONDAY, DECEMBER 30, 2013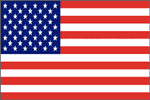 1. Luke Kirwan (United States)
The entire American offence could take top spot after scoring 19 goals and racking up 107 shots on goal through two games, but it was Kirwan who was all over the scoresheet Monday, scoring three goals and adding two assists, all before the 14-minute mark of the second period. The U.S. scored its most goals in a game since beating Norway 16-0 in 1995.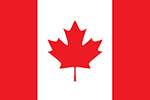 2. Matteo Gennaro (Pacific)
Gennaro was an offensive catalyst Monday, opening the scoring early in the first period and helping set up Giorgio Estephan late in the opening frame to put Pacific up by at least two goals for good. The Prince Albert Raiders added his second goal early in the third period, helping Pacific even its record at 1-1 and keep its semifinal hopes alive in Group A.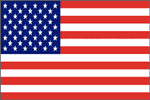 3. Jordan Greenway (United States)
The biggest player on the U.S. roster at 6-foot-4 and 215 pounds, Greenway had a hat trick in the Americans' rout of Germany, scoring twice in a span of 3:29 late in the second period and adding his third to finish the scoring late in the third, helping the U.S. become the first team with at least 19 goals in its first two games since Sweden had 26 in 1997.
---
SUNDAY, DECEMBER 29, 2013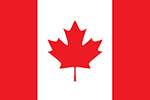 1. Mitchell Marner (Ontario)
Ontario spread around the scoring in its tournament-opening 8-1 win over Germany, with 11 players putting their names on the scoresheet, but it was Marner who led the way with the first hat trick of the tournament. Putting up points is nothing new for the Thornhill, Ont., native, who leads OHL rookies in scoring with 36 points in 35 games for the London Knights.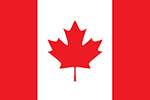 2. Maxime Fortier (Quebec)
After helping set up two of Quebec's first three goals, Fortier picked an ideal time for his first, sliding home the game-winner with less than five minutes to go, sealing Quebec's come-from-behind 4-3 victory over Pacific. Fortier has been a scoring machine for Lac St-Louis in the LHMAAAQ, sitting third in league scoring with 24 goals and 41 points in 27 games.

3. John Dahlström (Sweden)
Dahlström was all around the puck for the Swedes in their 3-1 victory over the Czech Republic, scoring the game-winner early in the second period and assisting on his team's other two goals. The win is Sweden's seventh consecutive at the tournament, dating back to its undefeated run to its first-ever gold medal last year in Victoriaville and Drummondville, Que.