SATURDAY, NOVEMBER 8, 2014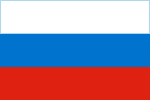 1. Maxim Kalyayev (Russia) Another day, another Russian goaltender atop the list. Like Vladislav Sukhachyov on Friday, Kalyayev didn't have to be stand-on-his-head fantastic – his defence blocked countless shots, which helped – but he was there when called upon, keeping the tournament's highest-scoring offence off the scoreboard for more than 58 minutes, and helping Russia to a third gold medal.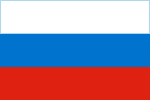 2. Alexander Yakovenko (Russia) There wasn't much to choose from among the Russians, who managed just 16 shots on goal – seven in the final 40 minutes and only one in the third period. But Yakovenko's cannon from the high slot early in the second gave Russia all the offence it would need; the defenceman's goal made it a 2-0 game and stood up as the game-winner, and gold medal-winner.

3. William Fällström (Sweden) Like the Russians, Sweden managed to do more with less, scoring three times on just 18 shots. And Fällström, the Swedish captain, had the one that counted, hammering home a one-timer on a three-on-one break with seven minutes left in the second period; the eventual game-winning goal helped the Swedes to a win over Finland, and their third U17 medal in six years.
---
FRIDAY, NOVEMBER 7, 2014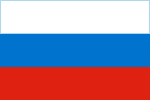 1. Vladislav Sukhachyov (Russia) The Russians exploded offensively in a 6-1 semifinal win over Finland, but that doesn't mean Sukhachyov didn't play a major role in the victory. The goaltender finished with 30 saves – Russia was outshot 31-28 – and made more than one see-it-to-believe-it stop, particularly when the Finns made a push to cut into a two-goal Russian advantage late in the first period.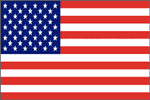 2. Clayton Keller (United States) Keller put up his third game of at least three points in the tournament, all of them assists, and, most importantly, helped lead the Americans back to the gold medal game. Keller's three helpers gave him a tournament-leading 13 points, and he's one of just four players (with Jones, Khodorenko and Nylander) to record a point in all five games thus far.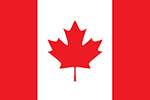 3. Felix Lauzon (Canada Black)/Brett Howden (Canada White) The two Canadians shared the role of overtime hero in Lambton Shores on Friday, both scoring game-winning goals early in the extra period to help their teams finish with wins. Lauzon was up first, scoring 97 seconds in to help Black take seventh place, followed a few hours later by Howden, whose goal on a OT power play led White past Canada Red for fifth spot.
---
THURSDAY, NOVEMBER 6, 2014

1. Filip Gustavsson (Sweden) The shots came early and often, and Gustavsson was there time and time again. The Swedish goaltender stopped all 35 shots he faced to blank Canada White and help Sweden reach the semifinals, setting up a final four meeting with the U.S. Gustavsson, who hasn't allowed a goal in close to 166 minutes of action, was at his busiest in the third period, making 16 stops.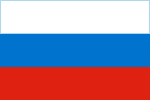 2. Dmitry Sokolov (Russia) Sokolov has been unquestionably the best Russian on the ice in Sarnia and Lambton Shores, and he proved it again Thursday, almost single-handedly leading Russia past Canada Red and into the semifinals. With the game tied 1-1 early in the third period, Sokolov scored goals less than three minutes apart, and added an assist later in the period for good measure.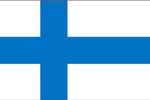 3. Kristian Vesalainen (Finland) The Finns have been one of the big surprises of the World Under-17 Hockey Challenge, and Vesalainen made sure the Scandinavians' unexpected run lasted at least one more day, scoring twice in the first period to give the Finns a lead they wouldn't relinquish, and finishing his hat trick late in the second to help book Finland's first trip to the semifinals since 1995.
---
TUESDAY, NOVEMBER 4, 2014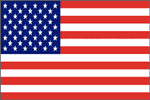 1. Clayton Keller (United States) Keller makes his second consecutive appearance on the 3 Stars of the Day, jumping up two spots after a second consecutive four-point performance. The tournament scoring leader (6-3—9 in three games) had a goal and an assist in a four-goal first period, scored again early in the second and capped his hat trick late in the third, helping the U.S. to first in Group B.

2. Alexander Nylander (Sweden) The son of former NHLer Michael and brother of Toronto Maple Leafs first-rounder William, Alexander Nylander is making a name for himself in southwestern Ontario. Nylander scored once and added two assists as the Swedes rolled past Slovakia 7-0, and he sits fifth in tournament scoring after the preliminary round with a goal and four helpers.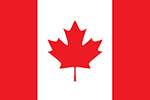 3. Stuart Skinner (Canada Black) Canada Black has finally found its way into the win column, and it has its goaltender to thank for that first 'W'. Skinner didn't have to be spectacular against Finland but he was rock solid; the Edmonton, Alta., native finished with 23 saves, 13 of which came in a busy second period when it was a 1-1 game, and he helped turn back a late comeback attempt by the Finns.
---
MONDAY, NOVEMBER 3, 2014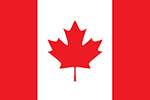 1. Nicolas Hague (Canada White) He'll never be confused for Paul Coffey or Bobby Orr in the offensive zone, but Hague has something neither of those two Hockey Hall of Famers has – an overtime winner for Team Canada. The big defenceman gave Canada White its first win Monday night, hammering a point shot off the post and in with just over a minute left in the extra period to beat Canada Black.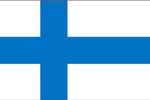 2. Aapeli Räsänen (Finland) The Finnish captain helped his team avoid a monumental collapse, scoring the lone goal in the shootout to lead Finland over Russia and keep the Scandinavians in control of first place in Group A. Räsänen also added two assists in regulation for the Finns, who led 4-0 with less than 13 minutes to go before a frantic Russian comeback forced extra time.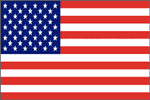 3. Clayton Keller (United States) Keller was all over the ice for the Americans in their win over Slovakia, picking up two assists in the first period, a goal in the second and another in the third to record the best single-game scoring performance thus far, and help the U.S. stay unbeaten. The Swansea, Ill., native sits atop the tournament scoring list through two days, tied with teammate Nick Pastujov.
---
SUNDAY, NOVEMBER 2, 2014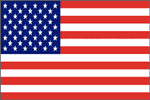 1. Nick Pastujov (United States) With the U.S. and Sweden deadlocked at 3-3 late in the second period, Pastujov stepped up offensively, earning the second assist on Patrick Khodorenko's go-ahead goal, picking up the primary helper on Clayton Keller's insurance marker early in the third and scoring into an empty net in the final minute, helping the Americans open defence of their gold medal with a win.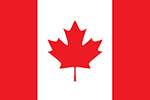 2. Logan Stanley (Canada Red) Stanley has yet to register a point in 10 games with the OHL's Windsor Spitfires, but the 6-foot-6 defenceman found the back of the net not once, but twice on Sunday, going high over the glove in the first period and low through the five-hole in the third, helping Red to a lopsided shutout win over Slovakia, and Sunday's lone victory by a Canadian team.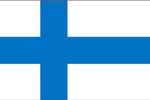 3. Leevi Laakso (Finland) The Finnish goaltender was a big reason his team earned a rare preliminary round win on Sunday, turning aside 27 of 28 shots to help the Scandinavians beat Canada White and spoil the first-ever game by a Canadian national under-17 team. Laakso was at his best in the third period, making 12 stops to clinch just the third round-robin win in 13 tries by the Finns since 2000.