DAY 7 – MONDAY, JANUARY 4, 2010
1. John Gibson (G) – United States
More than up to the challenge of shutting down the high-powered Ontario offence, Gibson finished with 38 saves in the Americans' gold medal game victory, including 18 in the third period, not allowing a goal until the 19:59 mark of the final frame with the game firmly in the grasp of the U.S.
2. Tyler Biggs (F) – United Staes
To say Biggs came up big would be cliché, but he was in on both goals, scoring once and adding an assist to help the Americans end an eight-year U17 gold medal drought by ending Ontario's two-year reign. His early third period goal was the winner, and earned his stick a trip to the Hockey Hall of Fame.

3. Victor Rask (F) – Sweden
The Swedish playmaker finished his tournament in style, notching two more assists to give him a team-leading seven helpers as the Swedes took home the bronze in their U17 return. Rask set up Pontus Åberg for the game's opening goal in the first, getting the Scandinavians off and running.
---
DAY 6 – SUNDAY, JANUARY 3, 2010
1. Rocco Grimaldi (F) – United States
The tournament's scoring leader with 13 points (four goals, nine assists), Grimaldi was at his best in Sunday night's semifinal against the Swedes, scoring once adding two assists to spark the Americans to a 4-0 lead midway through the game before helping set up the tying goal late in the third and the OT winner.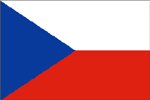 2. Michal Svihalek (F) – Czech Republic
With his team facing an early two-goal deficit to Finland, Svihalek got the Czechs on the board in the first with his first, notched his second in a wild third period to give them a short-lived 5-4 lead and wrapped up his hat trick into an empty net as time ticked away, helping the Czechs avoid the U17 basement.
3. Brett Ritchie (F) – Ontario
After watching the Russians score two quick goals to erase an early Ontario marker, Ritchie scored before the first period was out to tie the game, and added his second goal as insurance late in the third period with the Russians building momentum and within a goal, clinching a gold medal game berth.
---
DAY 5 – SATURDAY, JANUARY 2, 2010
1. Alexander Khokhlachev (F) – Russia
With five points through three games, Khokhlachev was a top-10 scorer on a Russian team headed towards the semifinals. After Saturday's one-goal-and-four-assist performance, he has surpassed Finnish sniper Joel Armia and U.S. forward Rocco Grimaldi, taking over the tournament scoring lead (4-6-10).
2. Garrett Meurs (F) – Ontario
Part of a high-powered, offensively-gifted Ontario forward corps, Meurs had been held without a point through three games. He broke out of that slump at an opportune time on Saturday, scoring twice in 5:02 late in the second period to break open a 1-1 tie and help Ontario clinch a semifinal spot.

3. Stefan Steen (G) – Sweden
After getting Friday night off and watching the Swedes get shutout by Ontario, Steen was back between the pipes for the winner-take-all game against Quebec. He came up big, making 24 saves in regulation and overtime, and stopped all three shooters in the shootout to lead Sweden to the final four.
---
DAY 4 – FRIDAY, JANUARY 1, 2010
1. Tyson Teichmann (G) – Ontario
Ontario's back-up when the World Under-17 Hockey Challenge began, Teichmann has firmly grasped the No. 1 job with the two-time defending gold medalists, thanks in large part to his second-consecutive shutout, a 22-save, 5-0 blanking of previously-unbeaten Sweden on Friday night.
2. Mikhail Grigorenko (F) – Russia
Needing a win to put itself in prime position for its first semifinal berth since winning gold in 2000 – in Timmins – Russia came up with four third-period goals to turn a one-goal deficit into a three-goal win. Grigorenko was in on all four, scoring twice and adding two assists in the final frame.
3. Todd Fiddler (F) – West
With his team facing an 0-3 start and elimination from gold medal contention, Fiddler set up Wilson Dumais for the game's first goal and scored one of his own two minutes later as West took a quick 3-0 lead it would never relinquish. He finished with two goals, tying for the team lead with three.
---
DAY 3 – THURSDAY, DECEMBER 31, 2009
1. Olivier Archambault (F) – Quebec
Already with two assists to his credit, Archambault put Quebec on his back in the dying minutes, scoring twice in a span of 2:00 to turn a 3-3 tie into a 5-3 lead en route to a crucial 6-3 win over Finland. His four points moved him into the top five in tournament scoring, with five in three games.
2. Robbie Russo (D) – United States
The entire American power play, which racked up five goals on 15 opportunities, could fill this spot, but Russo was the quarterback, scoring two of the goals on the man advantage and helping the U.S. move to 3-0 and push its preliminary round unbeaten streak to 13 games, dating back to 2006.
3. Brent Andrews (F) – Atlantic
The only player on the Atlantic roster who has been through the U17 experience before, Andrews was there at the beginning of Thursday's win over the Czech Republic, setting up Ryan Tesink to give Atlantic its first lead of the tournament, and there at the end, notching the winner in overtime.
---
DAY 2 – WEDNESDAY, DECEMBER 30, 2009
1. Reece Scarlett (D) – Pacific
Scarlett took over the tournament scoring lead among blueliners based solely on his offensive output from Wednesday's rout of Atlantic, racking up a goal and four assists in the win. His three third-period points were more than any other defenceman has in the tournament.
2. Ryan Nugent-Hopkins/Ty Rattie (F) – Pacific
The top two picks in the 2008 WHL Bantam Draft have combined for 24 goals this season, but they were playmakers on Wednesday, each notching four assists in their team's win over Atlantic. Rattie is tied for the tournament scoring lead, with five points in two games.
3. John Gibson (G) – United States
After watching fellow netminder Matt McNeely shutout Atlantic on Tuesday, Gibson took his turn between the pipes Wednesday and turned in a 30-save performance to help to U.S. to another win. He was best in the third period, making 13 stops to preserve a one-goal lead.
---
DAY 1 – TUESDAY, DECEMBER 29, 2009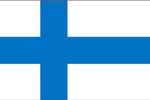 1. Niklas Kekki (G) – Finland
The diminutive 5-foot-8, 139-pound goaltender was the story against Ontario, making 37 saves as the Finns, who finished last one year ago in B.C., shocked the two-time defending gold medalists. Kekki saved his best for last, stopping all 18 shots he faced in the third period.
2. Andrey Makarov (G) – Russia
Makarov was the difference early – making 30 saves in the first two periods to keep Russia in the game – and was the difference late – turning aside all 16 shots he faced in the final 20 minutes as the Russians exploded for five unanswered goals to steal the win from Pacific.
3. Rocco Grimaldi (F) – United States
While the American offence as a while clicked in a lopsided shutout win over Atlantic it was Grimaldi that was the catalyst, setting up the first goal of the game, scoring the second and assisting on the third, sparking the U.S. and helping run its round-robin unbeaten streak to 11.