DAY 7 – SATURDAY, DECEMBER 16
Zach Rose (G) - Canada West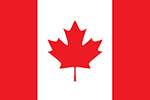 As if there was ever any doubt. The WJAC MVP finished in style, turning aside 35 of 36 U.S. shots to backstop Canada West to its fifth gold medal. Rose had nine saves in the first period, 14 in the second and 12 in the third to cap a week that saw him post three wins, a 1.59 goals-against average a .942 save percentage.
---
DAY 6 – FRIDAY, DECEMBER 15
Adam Brizgala (G) – Czech Republic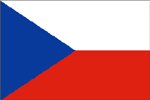 Two starts, two impressive performances for the Czech puck-stopper, who followed up a 37-save performance against the U.S. (which garnered him Star honours) with 28 stops against Russia – including a first-period penalty shot – to backstop the Czechs to the podium for the first time ever at the WJAC.
---
DAY 5 – THURSDAY, DECEMBER 14
Brett Stapley (F) - Canada West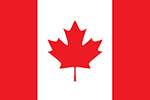 The University of Denver commit got the scoring started with one of the prettiest goals of the tournament, dancing through the Czechs before wiring in a wrist shot, and helped finish it with the third of four Canadian goals in the final nine minutes to send West back to the gold medal game for the eighth time.
---
DAY 4 – WEDNESDAY, DECEMBER 13
Ross Armour (F) – Canada West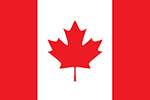 The Trail Smoke Eaters sniper provided the big goals when his team needed them most. Armour tied the game on the power play with 6:31 left before forcing a turnover in the neutral zone and picking the top corner for the overtime winner just 42 seconds into the extra period, sending West to the semifinals.
---
DAY 3 – TUESDAY, DECEMBER 12
Jack Dugan (F) – United States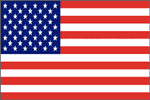 The Pittsburgh native was Johnny-on-the-spot with overtime looming at the RECC, poking in the game-winning goal with just 32.7 seconds remaining to give the Americans a win over Canada West in the prelim finale. Dugan has scored in both games for the U.S., who will take momentum into the quarter-finals.
---
DAY 2 – MONDAY, DECEMBER 11
Adam Brizgala (G) – Czech Republic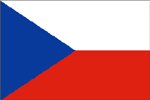 The Czechs are bound for the semifinals on the back of their goaltender, who stonewalled the defending gold medallists to book a spot in the final four. Brizgala made 37 saves – 19 of them coming in the final 20 minutes – and even picked up the lone assist on the game-winning goal to cap off a do-it-all performance.
---
DAY 1 – SUNDAY, DECEMBER 10
Alexander Romanov (D) – Russia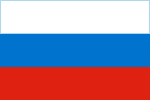 The blue-liner came up big early, scoring twice in the first 23 minutes to give the Russians a lead they wouldn't relinquish. Romanov opened the scoring with a bomb from the point late in the first period, and finished a ridiculous tic-tac-toe passing play for a PPG early in the second, sending Russia to a Day 1 win.