DAY 7 – SATURDAY, DECEMBER 19
Matthew Murray (G) – Canada West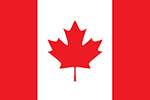 The Canada West netminder wasn't at his best in a semifinal win over Canada East, but it turns out he was just saving his best for when it mattered most. Murray was spectacular to help lead his team to gold, finishing with 27 saves and coming within 36 seconds of the first gold medal game shutout in World Junior A Challenge history. The St. Albert, Alta., native went save-for-save with tournament all-star Mikhail Berdin through two periods and made 11 stops in the final frame, most of which was spent protecting a one-goal lead.
---
DAY 6 – FRIDAY, DECEMBER 18
Max Zimmer (F) – United States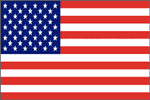 The Americans spread around the scoring in their bronze medal game romp over Canada East, but, as he has all week, Zimmer led the way. He scored the eventual game-winning goal early in the second period, set up Chase Pearson's power-play marker late in the second, and added another goal of his own midway through the third, capping a tournament that saw him record a point in all five U.S. games, and leaving him tied with Canada West captain Tyson Jost for the scoring lead with eight points (five goals, three assists).
---
DAY 5 – THURSDAY, DECEMBER 17
Liam Finlay/Tyson Jost/Joseph Nardi (F) – Canada East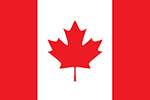 How do you choose just one? The big line almost single-handedly led Canada West to the gold medal game in a wild semifinal win over Canada East, combining for nine points in a busy third period; Jost tied a tournament record with four points (one goal, three assists) in a single stanza, Finlay had a goal and two helpers, and Nardi had one of each – including the game-winning goal – to give the Canadians their sixth win in seven tries over their eastern rivals, and return West to the gold medal game for the first time since 2012.
---
DAY 4 – WEDNESDAY, DECEMBER 16
Tyler Rollo (F) – Canada East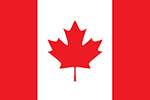 Rollo only has one two-goal game this season with the OJHL's Oakville Blades – he scored on a penalty shot and into an empty net in an Oct. 3 win – but he picked an awfully good time for his second. After helping set up Lucas Batt's game-tying goal midway through the second period, Rollo took matters into his own hands in the third, scoring twice in a span of 3:15 to turn a 1-1 tie into a 3-1 Canada East lead, sending the easterners to the semifinals for the second year in a row, and setting up an all-Canadian match-up with Canada West.
---
DAY 3 – TUESDAY, DECEMBER 15
Tyson Jost (F) – Canada West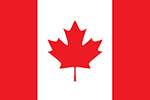 The Canada West captain leads the British Columbia Hockey League with 37 assists in 30 games, and he put his set-up skills on display in the win over the United States; Jost picked out Brett Orr with a perfect cross-ice pass midway through the second period to put the Canadians up by two, and found a streaking Liam Finlay to restore the two-goal advantage early in the third. Jost – one of three returnees from Canada West's sixth-place team in 2014 – sits tied for the tournament scoring lead for the undefeated westerners.
---
DAY 2 – MONDAY, DECEMBER 14
Vladislav Sukhachev (G) – Russia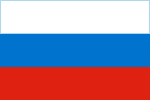 Don't let the 6-1 final score be deceiving – the Russian goaltender played a leading role in the tournament-opening win over Canada East; Sukhachev was perfect on 17 chances through the first two periods, most of which was played in a scoreless tie, and even picked up an assist on the game's opening goal. He turned away 11 of 12 shots in the final 20 minutes, helping Russia to its fourth consecutive victory over Canada East, and its third in as many preliminary round tries in tournament history (2011, 2013, 2015).
---
DAY 1 – SUNDAY, DECEMBER 13
Luc Brown (F) – Canada East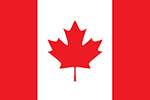 Canada East spread around the scoring in its tournament-opening win over Switzerland – eight different players scored goals and 11 recorded at least one point – but it was Brown who was the offensive catalyst. The Wellington Dukes (OJHL) forward combined with Makail Parker for goals 16 seconds apart late in the second period to cap a decisive five-goal frame, and he added two assists in the third to tie the Canada East record for points in a game; Kelly Summers was the last player with four (2G 2A), on Nov. 9, 2013.