NANTEL SCORES WINNER LATE, ROUSSEAU ROYAL WIN TELUS CUP BRONZE
SAULT STE. MARIE, Ont. – Julien Nantel scored the game-winning goal with 6:18 to go, leading the Rousseau Royal de Laval-Montréal to the bronze medal at the 2013 TELUS Cup with a 3-2 win over the Saskatoon Contacts on Sunday.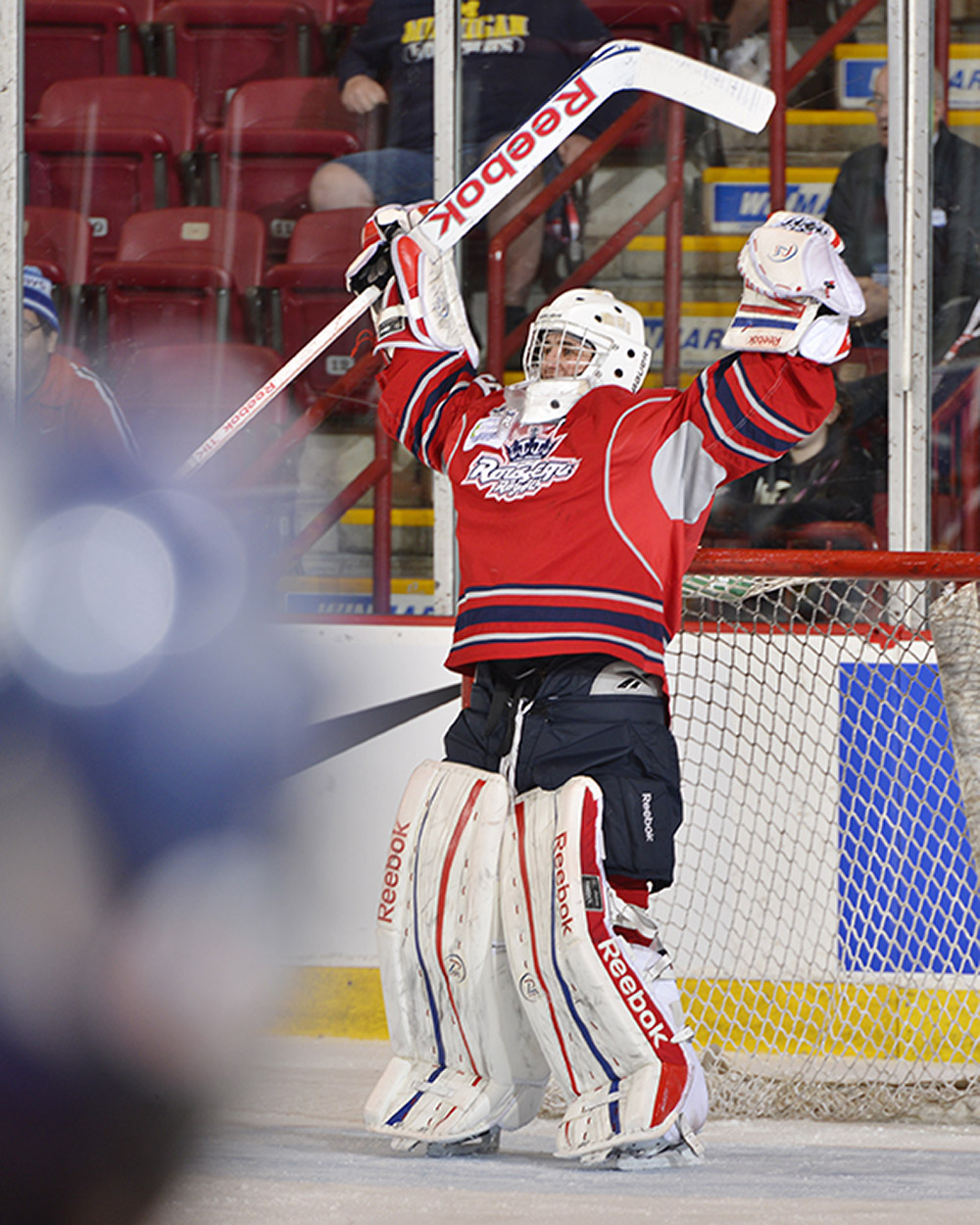 The bronze is the second in five years for the Rousseau Royal, who also finished third at the 2009 tournament in Selkirk, while Saskatoon's loss ended a streak of nine consecutive teams from the West Region to win a medal.
Gaël-Mukéba Lubwele and Joël Giguère scored the other goals for Laval-Montréal, which is the 15th Quebec team to medal at Canada's National Midget Championship in the last 16 years.
Giguère finished with a goal and an assist in the win.
Cameron Hebig scored both goals for the Contacts, who failed to duplicate their bronze medal performance from one year ago, while Vukie Mpofu added a pair of assists in a losing cause.
It was Hebig who opened the scoring just 4:02 in, taking a beautiful cross-crease pass from Kolten Olynek and beating Laval-Montréal netminder Alexandre Duckett.
It took until the 12:58 mark of the second period for the Rousseau Royal to draw even, as Lubwele came down the left wing and snapped a perfect shot to the far side past Contacts goaltender Rylan Parenteau, setting up a winner-take-all third period.
Laval-Montréal took its first lead four-and-a-half minutes into the final frame off the stick of Giguère, but Hebig pulled Saskatoon even just over four minutes later, finding a loose puck in the crease and beating Duckett to set up Nantel's winner late.
Both goaltenders were busy, with the teams combining for 78 shots on goal, including 41 in the first period – Saskatoon held a 41-37 advantage overall.
Duckett made 39 saves, while Parenteau finished with 34 stops.