SHYNKARUK SCORES TWICE, CONTACTS OPEN TELUS CUP WITH WIN
SAULT STE. MARIE, Ont. – Jesse Shynkaruk scored twice in the first five minutes to get the offence going as the Saskatoon Contacts opened the 2013 TELUS Cup with a 4-2 win over the Ottawa Jr. 67's on Monday afternoon.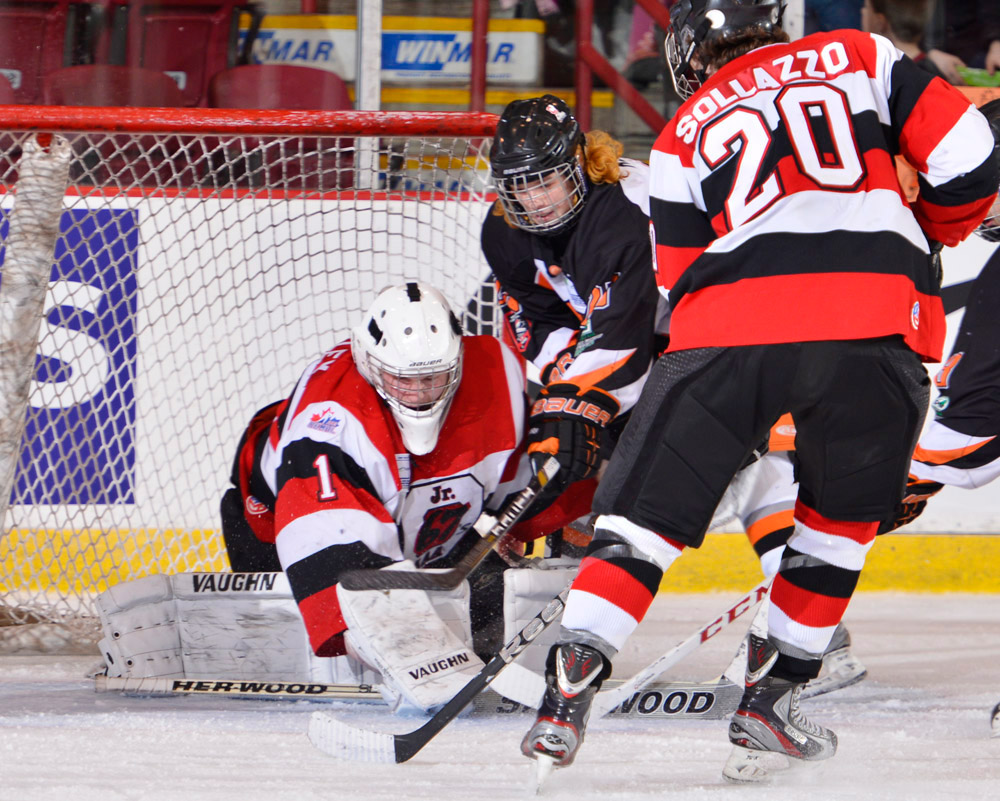 The Contacts improved to 3-1-1 in opening games in their five appearances at the National Midget Championship; they've played in the tournament opener in the last four of those appearances.
Kolten Olynek and Cameron Hebig had the other goals for Saskatoon (1-0).
It took just 74 seconds for the Contacts to open the scoring, with Shynkaruk blasting a shot from the top of the face-off circles past Ottawa netminder Simon Hofley, and he doubled the lead 3:14 later, sneaking a shot under a sprawling Hofley.
Joey Sollazzo got one back for Ottawa (0-1) late in the period with a weird goal; Sollazzo's dump in from just inside centre ice skipped past Saskatoon goaltender Rylan Parenteau to cut the Contacts lead in half after 20 minutes.
Olynek converted on a Saskatoon power play five-and-a-half minutes into the second period to restore the two-goal lead, but Ryan Kuffner answered for Ottawa on a man advantage of its own just 2:06 later.
Hebig rounded out the scoring late in the middle frame, jumping on the rebound of a Wyatt Sloboshan shot.
Both goaltenders were busy – Parenteau finished with 31 saves, while Hofley made 29 stops.
The Contacts will look for a 2-0 start when they face the Rousseau Royal de Laval-Montréal on Tuesday afternoon (noon ET), while Ottawa goes after its first win against the Valley Wildcats in the day's middle game (4 p.m. ET).