MAJOR ENTERTAINMENT PLANNED FOR 2010 RBC CUP
Organizers of the 2010 RBC Cup in Dauphin are making sure that if you come for the hockey, you will also want to stay for the party. The 2010 RBC Cup host committee has released its entertainment schedule for the Dauphin Countryfest Cabaret/Saloon. On April 30, the evening of the National Junior A Championship's Opening Ceremony, Charlie Major will be the Saloon's headline act.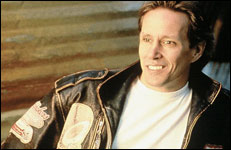 Tickets, which went on sale for the Countryfest kick-off event on Monday, March 15, are available by contacting the Countryfest office and cost $20 unless you have a VIP add-on package. The VIP add-on gets you into all of the entertainment within the saloon as well as front-of-the-line service during the nine-day tournament.
Wayne Heide, co-chair of the marketing and promotions committee, says the committee continues to enjoy the support of MVP sponsor Dauphin's Countryfest, who have been instrumental in handling game ticket sales and the entertainment aspects of the event.
"Being associated with one of the premier country music festivals in Canada has been a bonus for us so far," Heide said. "Countryfest has tremendous brand recognition and people across western Canada know that if they are involved, then we are going to be putting on one heck of a show both on the ice and off."

For entertainment or general ticket information, please contact the Dauphin's Countryfest office at 622-3700 or 1-888-459-2010.
Dauphin's Countryfest Cabaret/Saloon Line-up:
April 30 – Charlie Major (time to be announced)
May 1 – Bob's Yer Uncle (7 p.m.)
May 3 – Chris Barker Band (7 p.m.)
May 4 – Flat Silver (7 p.m.)
May 5 – The Swiftys (7 p.m.)
May 6 – Y-Jimi (7 p.m.)
May 7 – The Mudmen (7 p.m.)