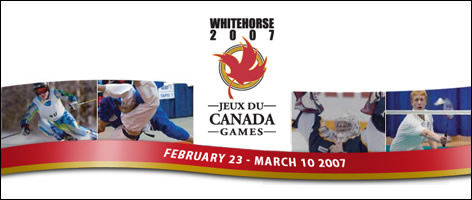 CANADA'S FINEST YOUNG HOCKEY PLAYERS
COMPETE AT THE CANADA WINTER GAMES
The Canada Winter Games are held every four years. The men's hockey event is held at the Games in place of the World Men's Under-17 Hockey Challenge. The Under-17 Challenge is part of Hockey Canada's Program of Excellence and is held during non-Canada Winter Games years. for more information on the World Under-17 Challenge.
The Canada Winter Games is not a Hockey Canada event. Check out www.yukonhockey.ca/cwg/cwgamesresults.html for results and www.canadagames.ca for more information. We suggest you bookmark these websites to follow the men's hockey event at the Canada Winter Games. » Download the 2007 CWG Men's Media Guide