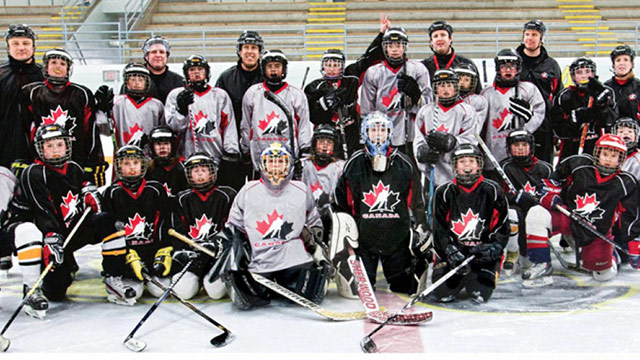 The Hockey Canada Ontario Regional Centre is getting ready to kick off the 2013-14 hockey season with Hockey Canada Skills Camps and development programs across the province. Be sure to check out the Hockey Canada Skills Camp schedule page to find a camp that is closest to you.
This year includes many returning communities hosting camps. In addition to the Skills Camp program watch in the Fall of 2013 for the announcement regarding the dates and locations for next year's 2014 Sport Chek Hockey Canada Skills Combines. These Combines are an opportunity for competitive players to come and be tested and see how they compare to the best players in your area or around the country!
For more information about the Ontario Regional Centre or their programs please contact Ryan Hurley of Hockey Canada at rhurley@hockeycanada.ca.