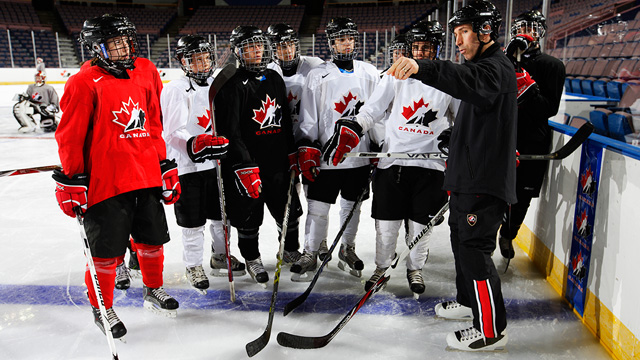 The purpose of this program is a result of direct action Hockey Canada and its member branches have taken since the Coaching Association of Canada's evaluation of the NCCP in 1995 and the Molson Open Ice Summit on player development of 1999.

In both events, it was determined that the mentoring of coaches at all levels and specifically minor hockey is the key to the future growth of coaching in Canada. The ultimate outcome is improved athlete development through the establishment of a national coach mentoring program.

A series of specialty clinics have been developed to offer coaches a practical session on teaching various skills, tactics and systems. This proactive approach will also open the doors of communication and provide a non-threatening environment for coaches to further pursue a mentor.
---
The NCMP Specialty Clinics were Designed with the Following Messages in Mind:
• keep them moving – whether it's a practice, clinic or camp, ice sessions should be designed to engage every participant consistently
• emphasize the fundamentals – build a foundation that will never crack
• incorporate a progression of skill development for every participant.
The Specialty Clinic Modules Include:
1. skating
2. puck control
3. shooting and scoring
4. checking
5. creating offense
6. creative thinking
7. goaltending
8. special teams
9. small-area games
10. developing defensemen