Hockey Canada Initiation Program – Player Pathway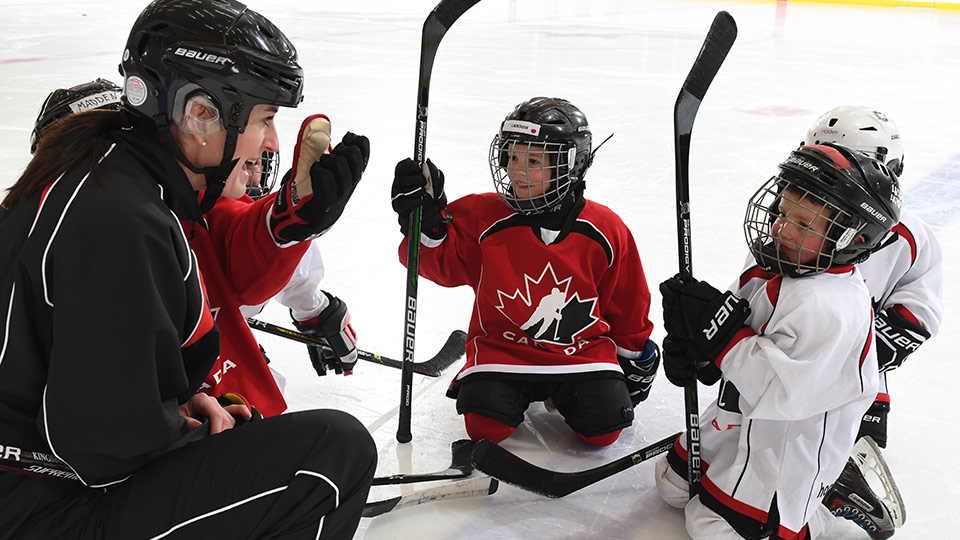 The Initiation Program is a progressive, learn-to-play teaching curriculum. Children learn through participating in practice drills and informal modified games.
The program consists of four phases of instruction, designed for any entry-level hockey player, helping introduce the skills of skating, passing, puck control and shooting in a progressive, one-step-at-a-time manner.