Hockey Canada Initiation Program – Drills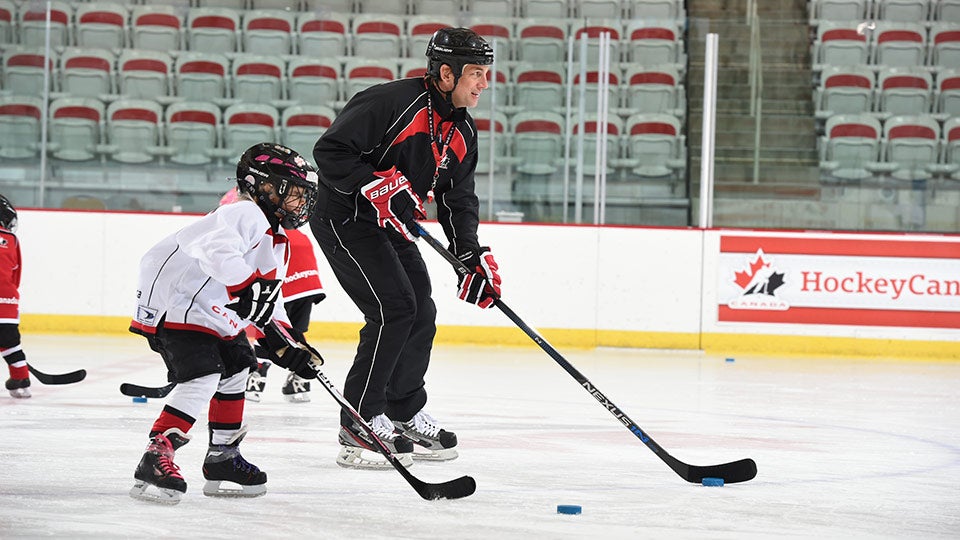 The Initiation Program is a progressive, learn-to-play teaching curriculum. Children learn through participating in practice drills and informal and modified games (such as shinny, freeze-tag, and obstacle courses).

The program consists of four phases of instruction, designed for beginner hockey players. Each phase consists of eight lesson plans that follow a defined path of progressions, helping introduce and refine skills – skating, puck control, passing and shooting – in a progressive, one-step-at-a-time manner.
Dozens of drills designed specifically for Initiation instructors and players have been developed to make the learning experience fun and filled with activity. To begin planning practices, click below: