Director - Slavomir Lener, Czech National Teams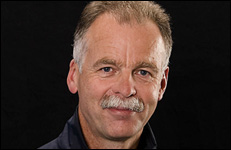 Slavomir Lener has been involved in some of the greatest successes of the Czech National Team. He was assistant coach with the winning team at the 1996 IIHF World Championship and together, with Ivan Hlinka, coached the team that won gold at the 1998 Olympic Winter Games in Nagano, Japan.
Lener was also head coach of the Czech team at both the 2003 and 2004 IIHF World Championships and remains one of the few European coaches who have made names for themselves in the NHL, having served as an assistant coach for three seasons with the Calgary Flames and four years with the Florida Panthers.
After two stints serving as coach of the top club team in the Czech Republic, Sparta Prague, Lener spent four years coaching in the Swedish Elite League with Lulea and Linkoping. He assumed the position of director and head coach of Czech National Teams in 2010.
Source: IIHF