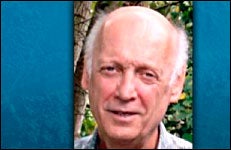 Throughout his professional life, Georges Larivière was able to reconcile a university teaching career, research and an active involvement in numerous professional activities. Author of several books, he has also published many papers on various themes such as talent identification and development, growth and biological maturity as well as on evaluating the state of physical fitness
His expertise is based on theoretical elements as well as on field experiences. In fact, he was a member of Hockey Canada's Board of Governors, in charge of several missions in Africa and France, where he trained sports directors belonging to member nations of the Conference of Youth and Sports Ministers of French-Speaking Countries, Director of the Canadian Amateur Hockey Association's Development Council, twice assistant coach of Canada's national junior team, President of Tennis Quebec, as well as consultant and technical director of the Italian Ice Sports Federation. He was an assistant coach with the National Junior Hockey Team in 1982 and won the first gold medal of the Program of Excellence. He was also an assistant coach of this team in 1984 and finished in 4th place.
Since his retirement as a full professor at the University of Montreal, he regularly intervenes as a speaker, consultant and trainer for sports organizations. The skills that he has mastered throughout the years give him an accurate perspective to analyze a problem, anticipate changes, and propose original ideas towards a promising future.