Janes All In: Emerance Maschmeyer
---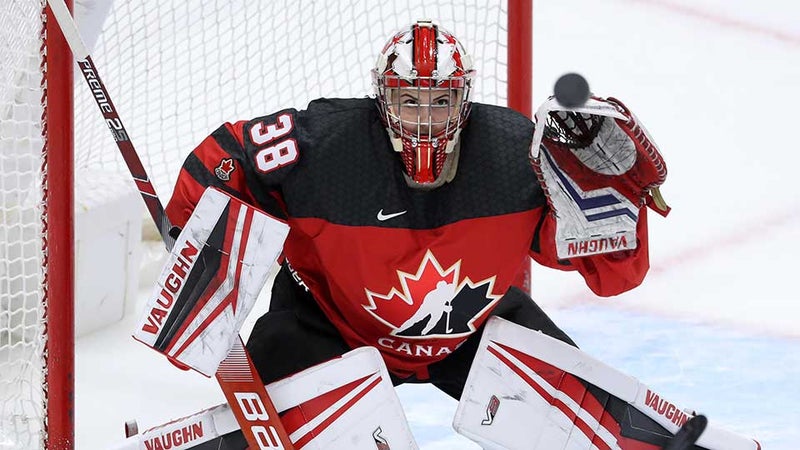 A product of the outdoor rink on her family farm in Bruderheim, Alta., Emerance Maschmeyer has followed a career path much like that of her idol, two-time Olympic gold medallist Shannon Szabados. She played minor hockey with the boys and got into seven games with the Lloydminster Bobcats in 2011-12, becoming just the second woman – after Szabados – to play in the Alberta Junior Hockey League.
That season, she backstopped Canada's National Women's Under-18 Team to gold at the 2012 IIHF U18 Women's World Championship, her first taste of Team Canada success. Four years later, she burst onto the international scene at the 2016 IIHF Women's World Championship in Kamloops, B.C., turning in a Top Goaltender performance and leading Canada to overtime in the gold medal game.
Maschmeyer has been part of five women's worlds in all, including shutouts in both of her starts as Canada won gold at the 2021 tournament in Calgary.
After four seasons at Harvard University, during which she was named Ivy League Player of the Year, ECAC Goaltender of the Year and an NCAA Second Team All-American, among countless other honours, Maschmeyer joined the Canadian Women's Hockey League in 2016, twice leading the CWHL in goals-against average, wins and shutouts with the Calgary Inferno and Canadiennes de Montréal.