Meet the Hockey Canada Foundation Board of Directors
---
They are business leaders, former school teachers, Team Canada alumni and hockey executives. Their professional lives have pulled them in different directions, but they are drawn together by a shared love for hockey, and a shared interest in keeping the game strong.
The Hockey Canada Foundation Board of Directors are men and women who tirelessly give their time, energy and expertise to guide the Foundation and drive its mission.
Regardless of their backgrounds, they are all Canadians who have been shaped by the game. Now it is their turn to give back. While Team Canada chases gold on the international stage, the HCF board focuses on the grassroots, ensuring the next generation has the tools they need to be better players and better Canadians.
Canada
Chair: Douglas Goss, Q.C., AOE
Edmonton, Alta.
Counsel, Bryan & Company LLP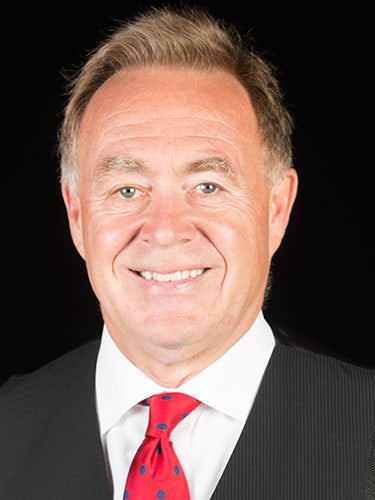 Born and raised in Edmonton, Doug Goss obtained his bachelor of commerce in finance from the University of Alberta in 1980, followed by his bachelor of law in 1984. Doug currently serves as counsel to the law firm of Bryan & Company LLP, and is a director and/or officer of numerous private and public corporations in Canada.
A firm believer in community service, Doug also serves on the boards of various Alberta charities and not-for-profit organizations. He currently serves as chairman of the board of governors of the University of Alberta, as well as chairman of the board of the TELUS Edmonton Community Board and Fort Edmonton Management Company, and is also a member of the board of trustees of the Stollery Children's Hospital Foundation. Doug has served as the chairman of the board of directors of the Edmonton Eskimos Football Club, as a member of the board of governors of the Canadian Football League and as chairman of the board of directors of the Edmonton Oilers Community Foundation.
Doug is the former chairman of the board of governors of the Northern Alberta Institute of Technology (NAIT), was co-chair of the 2010 Grey Cup Festival, and served as chairman of the 2010 Hockey Canada Foundation Celebrity Classic. He was also the chairman of the Molson Canadian Heritage Hockey Classic, held in November 2003, and was inducted into the Alberta Order of Excellence on Oct. 16, 2013.
---
Vice-Chair: David Andrews
Springfield, Mass.
President & CEO, American Hockey League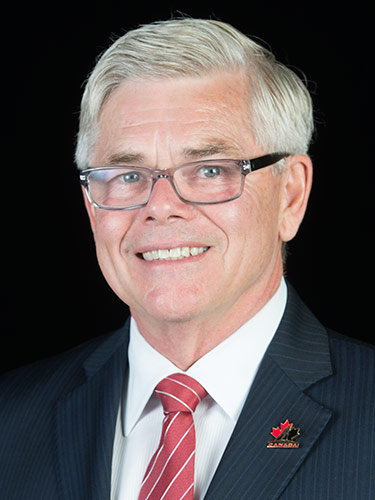 David Andrews continues to solidify a position as one of the sport's most influential executives. In his 20 years as president and CEO, he has guided the AHL into unequaled times of prosperity, directing the league to record levels of attendance and exposure, while expanding its geography across the United States and Canada.
In 2001, David led the complex enterprise of bringing the AHL into nine new cities, setting the stage for the largest expansion effort in league history. Andrews was also instrumental in the revitalization of the AHL All-Star Classic, re-introduced in 1995 after a 35-year hiatus. As a result of David's direction and leadership, the AHL now boasts an impressive list of corporate partners who have used the growing AHL as an effective tool for marketing their products and services.
A native of Nova Scotia, David assumed his duties as AHL president in July 1994. He came to the league office with a firsthand knowledge of the AHL, having served as the Edmonton Oilers' director of AHL operations for seven years and building the Cape Breton Oilers franchise into one of the most successful AHL clubs both on and off the ice, winning a Calder Cup in 1993. David was awarded the 1990 James C. Hendy Award as the AHL's outstanding executive.
David's hockey background includes serving as head coach and director of hockey operations for the Victoria Cougars of the Western Hockey League from 1982-84. He also served as head coach of Canada's National Men's Under-18 Team in 1982, and as an assistant coach at the Men's Olympic Team training camp in 1985. David served 10 years on the Canadian Amateur Hockey Association's Development Council and was chairman of the coaching committee for CAHA during that time. For his contributions to hockey in the province of British Columbia, he was honoured in 2005 as an inductee into the B.C. Hockey Hall of Fame, and was inducted into the Nova Scotia Sport Hall of Fame in 2006. In 2010, David was one of four recipients of the Lester Patrick Award, presented by the National Hockey League for outstanding service to hockey in the United States.
During his playing days as a goaltender, David was a conference all-star and MVP at both Dalhousie University and the University of British Columbia. He played four years professionally for RAAK in the Dutch first division.
David and his wife, Marleen, reside in Wilbraham, Mass. They have three children, Chrissy, Brad and Jeff.
---
Treasurer: Allan Matthews
Victoria, B.C.
Past Chair, Hockey Canada Board of Directors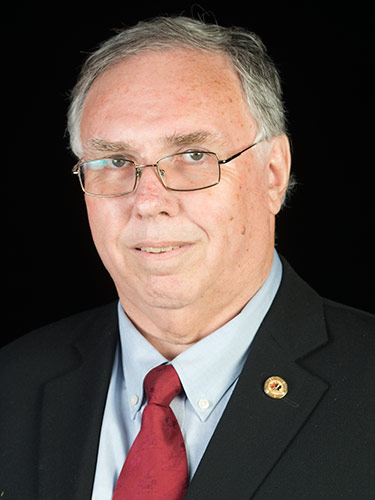 Allan Matthews was born in Kimberley, B.C., and graduated from the University of Victoria. Following his graduation, Allan was employed as a secondary school teacher and teacher-librarian in Kimberley and Williams Lake and as the resource centre/education change coordinator for the Cariboo-Chilcotin School Board. He is currently retired.
An extensive background in hockey administration marks Allan's volunteer service to the community. He has served on the executive board of minor hockey associations and leagues, Junior B teams and leagues, the British Columbia Amateur Hockey Association, the Hockey Canada Board of Directors and on International Ice Hockey Federation committees. Allan also served as president of the BCAHA from 1991-94 and chair of Hockey Canada from 2003-05. He was inducted into the B.C. Hockey Hall of Fame in 2008.
Over the years, Allan has served on a number of community and professional organizations, including the Williams Lake Recreation Commission, Cariboo-Chilcotin Teacher-Librarians' Association, B.C. Hockey Hall of Fame Selection Committee and as Hockey Canada's representative on the Canadian Olympic Committee.
---
Secretary: Cassie Campbell-Pascall
Calgary, Alta.
Broadcaster, Hockey Night in Canada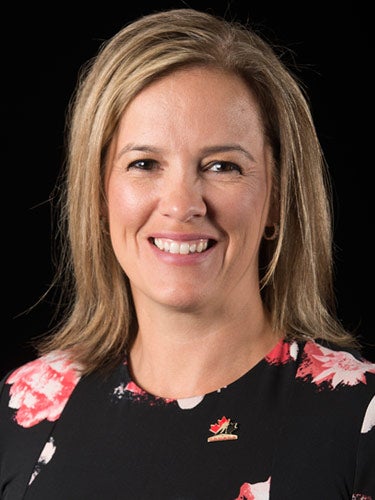 The only player, male or female, to captain Canada to the gold medal at multiple Olympic Winter Games, Cassie Campbell-Pascall wore the 'C' at the 2002 and 2006 Games as part of a 12-year career with Canada's National Women's Team (1994-2006). In all, Cassie played 157 international games with Team Canada, finishing with 100 points (32G 68A), six IIHF World Women's Championship gold medals (1994, 1997, 1999, 2000, 2001, 2004) and an Olympic silver in 1998 to go along with her two gold.
The first women's hockey player to earn induction into Canada's Sports Hall of Fame in 2007, Cassie stepped into the broadcast booth once her playing days were done, joining CBC's Hockey Night in Canada in addition to working with TSN, Sportsnet, the NHL Network, Flames TV and FAN 960 Radio in Calgary. She made history on Oct. 14, 2006, becoming the first woman to do colour commentary on HNIC. Her broadcasting career has taken her back to two more Olympics, working the men's and women's hockey tournaments in 2010 and 2014.
One of the inaugural recipients of the Order of Hockey in Canada in 2012, Cassie has also been inducted into the Alberta Sports Hall of Fame (2007), University of Guelph Sports Hall of Fame (2007) and Canada Games Hall of Honour (2009). She was appointed to the Order of Canada in June 2016, and has received honorary degrees from the University of British Columbia and University of Guelph. Cassie continues to give her time to athletic causes, having sat on the boards of the Calgary Olympic Development Association (now WinSport) and Canada's Sports Hall of Fame, and the Canadian Olympic Committee Athlete Council.
---
Director - Past Chair: Barry F. Lorenzetti
Montreal, Que.
President, CEO & Founder of BFL CANADA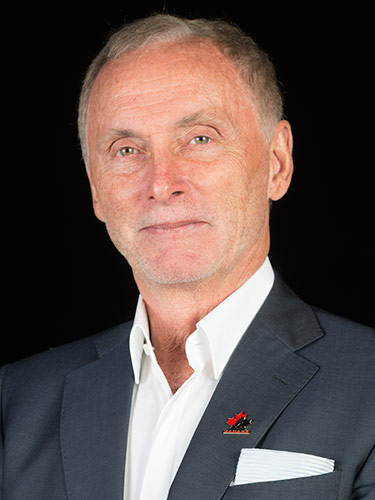 Barry Lorenzetti is an entrepreneur, builder and corporate leader in the insurance industry in Canada, and as his close friends can attest, he is also a discreet philanthropist and a man deeply aware of the importance of community service.
Under his leadership, BFL CANADA has become a Canadian powerhouse in the field of insurance. BFL has enjoyed extraordinary growth, so much so that Mr. Lorenzetti now oversees a firm of close to 600 employees in 10 cities and six provinces across the country. BFL is the largest Canadian employee-owned company in its field and, as a partner in an international venture, Lockton Global LLP, is represented in over 120 countries worldwide.
Of utmost importance to Mr. Lorenzetti is the fact that after more than 25 years, BFL continues to be owned and operated by its own employees all across Canada.
Mr. Lorenzetti has been heavily involved in community service and supporting charitable organizations for many years, as well as sitting on a range of boards. Some of the causes he has been involved with include the Butters Foundation, raising funds for autistic children in Canada, the YWCA Foundation, Arion Orchestre Baroque and the Québec Society for Disabled Children.
For several years now, and in keeping with his lifelong love of hockey, he has also been involved with Hockey Canada and has served on the Hockey Canada Foundation Board of Directors. One of Mr. Lorenzetti's favorite projects with the Foundation is the Dreams Come True program in Quebec, in which he has participated both as an organizer and fundraiser. This program, which has been successful across Canada, promotes hockey to our youth.
He is a frequent speaker at various industry forums on insurance and other subjects in both Canada and the U.S.
Barry Lorenzetti is the proud father of three children – Maggie, Justin and Jenna – and it has always been important to him to instill in them the same sense of community his own upbringing impressed upon him.
---
Director: Grant B. Fagerheim
Calgary, Alta.
Chairman, President & CEO, Whitecap Resources Inc.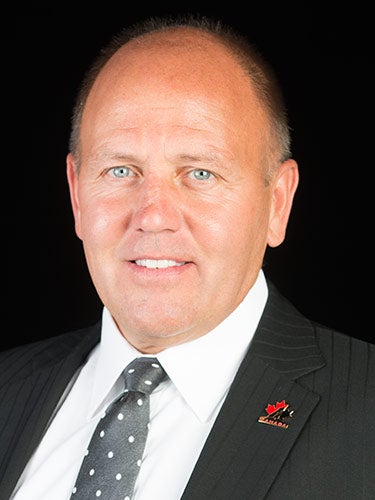 Grant Fagerheim was born and raised in Estevan, Sask., and after graduating from the University of Calgary in 1982, he embarked on a career in the oil and gas industry. He is Chairman, President and Chief Executive Officer of Whitecap Resources Inc., and currently serves on the boards of Whitecap Resources Inc. and Advantage Oil & Gas Ltd., both TSX publicly-traded companies. As well, he acts as Advisor to KES7 Capital and Stream Asset Management.
Grant has worked in both the upstream and downstream segments of the energy industry and while doing so undertook his Executive MBA. Founder of Ketch Energy Ltd., Ketch Resources Ltd. and Kereco Energy Ltd. (Cadence). His past directorships include both public and private energy companies and an oil and gas service company.
He is an active member in the community in both volunteer and charity roles and has a passion for combining academics with athletics. Grant has served as chairman of the Edge School for Athletes in Calgary. He has been a director of the Hockey Canada Foundation since January 2008, has served as chairman of the foundation and was also a member of the Order of Hockey in Canada executive committee. In recognition for his contributions to Canada he was awarded the Queen's Diamond Jubilee Medal created in 2012 to honour the 60th anniversary of Her Majesty Queen Elizabeth II.
---
Director: Joé Juneau
Pont-Rouge, Que.
Director, Nunavik Youth Hockey Development Program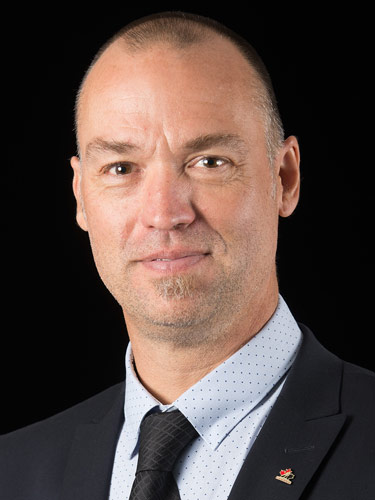 A four-year standout at the Rensselaer Polytechnic Institute, where he earned a master's degree in aeronautical engineering, Joé Juneau burst into the national spotlight in 1992, when he won a silver medal at the Olympic Winter Games in Albertville, France, while leading Canada and the tournament in scoring.
Joé went straight from Albertville to the NHL, bursting onto the pro scene with a 102-point rookie season for the Boston Bruins in 1992-93 that earned him a spot on the NHL All-Rookie Team. That was the start of a 13-year professional career that included stops in Boston. Washington, Buffalo, Ottawa, Phoenix and Montreal, and back-to-back trips to the Stanley Cup Final with the Capitals in 1998 and Sabres in 1999.
His biggest impact, though, would come after his 2004 retirement. Since 2006, Joé has worked to develop the Nunavik Youth Hockey Development Program. The main objectives of the social and community development program are to provide a busy and positive learning environment for kids to be part of while promoting important life skills and healthy lifestyles using a tool Inuit youth are passionate about – hockey. He was also a torchbearer ahead of the 2010 Olympic Winter Games in Vancouver – where he served as assistant chef de mission for the Canadian team – and has been honoured as an honorary member of the Order of Quebec's Social Workers, an honorary witness of the Canadian Truth and Reconciliation Commission, a recipient of the Queen Elizabeth II Diamond Jubilee Medal, as well as the Medal of Honor of the Quebec Assembly and the Medal of Knight of the National Order of Quebec.
---
Director: Ryan Walter
Thetis Island, B.C.
President, RyanWalter.com
Ryan Walter played 15 seasons and over 1,000 games in the National Hockey League. Drafted second overall by the Washington Capitals in 1978, he was named the youngest NHL captain in NHL history in his second of four seasons with the Capitals before playing nine seasons and winning a Stanley Cup with the Montreal Canadiens in 1986. Ryan returned to his home province to play his final two seasons for the Vancouver Canucks.
He was named Canada's captain for the 1978 IIHF World Junior Championship, played in the 1983 NHL All-Star Game and represented his country at three IIHF World Championships (1979, 1981, 1982). Ryan served as vice-president of the National Hockey League Players Association and was honoured as NHL Man of the Year in 1992.
In 2010, Ryan stepped behind the Team Canada bench for the first time, leading Canada to a gold medal at the 2010 4 Nations Cup in St. John's, N.L., and a silver medal at the 2011 IIHF World Women's Championship in Switzerland.
Ryan has a master's degree in leadership/business, is the author of five books, and is a frequent contributor to both online and print magazines and newspapers, radio, and television. A team, leadership, and performance expert who speaks and trains globally, Ryan has been president of the American Hockey League's Abbotsford Heat, an assistant coach with the Vancouver Canucks, a co-founder and president of two hockey-related start-up companies, a TV hockey analyst, the creator of the board game Trade Deadline Hockey, and a hockey adviser and actor for both television and movies. In addition to the Hockey Canada Foundation, Ryan serves on the Seton Hall Stillman School of Business Leadership Advisory Council.
---
United States
Chair: Mike Humes
Memphis, Tenn.
Managing Director, Donegal Associates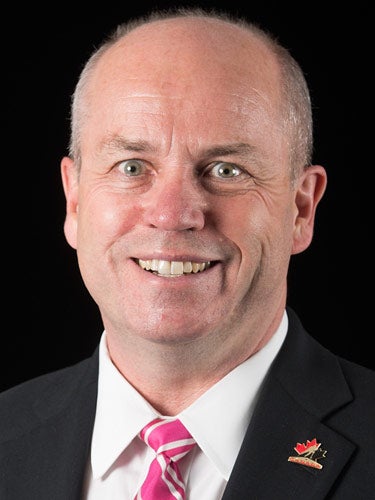 Mike Humes has more than two decades of experience in the professional sports industry, currently serving as Managing Director of Donegal Associates. Mike's firm, which he started in 2013, works with a variety of clients with a focus on capital acquisition, real estate development funding strategies, start up funding and the development of enterprise growth strategies. Prior to starting Donegal Associates Mike served as Executive Vice-President of the NHL's Arizona Coyotes. Prior to joining the Coyotes, Mike served as Chief Revenue Officer with the NBA's Memphis Grizzlies, as well as spent time working in the NHL, WNBA, K2 Sports and the American Hockey League.
Mike served as COO for the Chicago Fire of Major League Soccer, helping the team establish new high water marks in ticket sales and overall revenue, and also spent time at K2 Sports as Vice-President of Global Marketing, where he helped drive annual revenue of over $300 million for the company's 16 outdoor sports brands, in over 60 countries.
Mike's experience includes time spent in business leadership positions with the NBA's Seattle SuperSonics, the WNBA's Washington Mystics and Seattle Storm, and the NHL's Washington Capitals and Columbus Blue Jackets, where he served as SVP, Business Operations with the team when the team was welcomed the NHL as an expansion team in 2000.
Mike is a native of Fredericton, N.B., where he attended St. Thomas University, earning a bachelor of economics and business before earning a master's degree in sport administration at Concordia University in Montreal.
He is the father of two children, daughter Allie and son Scott. Mike lives in Memphis with his fiance Penelope and step daughter Emerson.
---
Vice-Chair: Bill Ackerman
Airdrie, Alta.
Owner- Director, 1-800 Drywall, We R Sod, Roofing2U and Drywall2U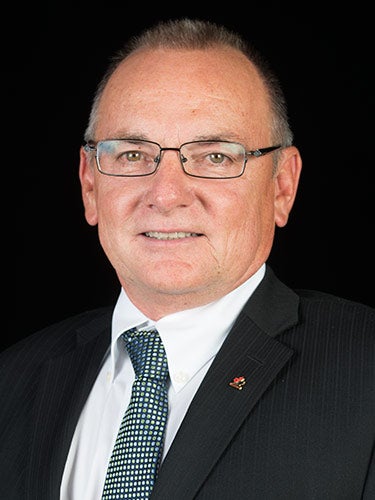 Bill Ackerman was born in Saskatchewan, graduated from SIAST-Palliser College and is a Certified Professional Accountant and a Certified Purchasing Manager. Bill joined Nova Chemicals in 1977 and progressed to senior levels of the company, in both finance and purchasing roles. During his career with Nova, Bill lived in Edmonton, Calgary and Pittsburgh. After leaving Nova in 2003, he was the chief financial officer for a start-up bottled water company, leaving in 2005 to establish the procurement function for Plains Marketing Canada in Calgary.
In 2008, Bill joined Husky Energy, a large integrated energy and energy related company, headquartered in Calgary. In his role as director of supply chain governance, he played a leading role in the introduction of best in class supply management practices delivering hundreds of millions of dollars in cost savings to the organization.
In 2015, Bill retired from Husky to invest time in the development and growth of an internet-based marketing business targeted on construction and landscape materials, including drywall, insulation, roofing, sod, and related materials. These businesses have been operating successfully in Canada since 2013 and are being launched in the United States in 2016.
Bill is actively engaged in a number of community activities. He has been associated with Hockey Canada for over a decade, and has served as a director and chair of the Canadian Hockey Foundation U.S. board of directors for ten years. Bill is the treasurer for the Sharp Hill Preservation Society, a local group focused on the preservation of a specific municipal reserve in Rocky View County, and supports his wife's "Juice Plus" business, directed at encouraging individuals to eat healthy and live a healthy lifestyle.
Bill resides with Sharon on an acreage just outside Calgary. He enjoys spending time with his family, in particular, the grandchildren.
---
Treasurer: Paul Delparte
Calgary, Alta.
Chief Financial Officer, Hockey Canada (RETIRED)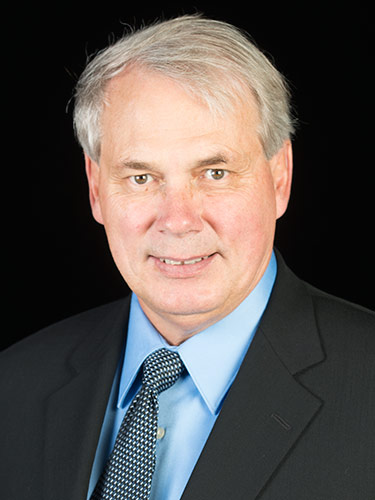 Paul Delparte was born and raised in Sudbury, Ont., graduating from Laurentian University in 1979 with a Bachelor of Commerce specialization in Sport Administration. He joined the Canadian Amateur Hockey Association in the fall of 1979 as an administrative assistant and progressed to chief financial officer. The Delparte family moved to Calgary in 1998 in conjunction with the merger of the CAHA and Hockey Canada and the subsequent relocation of finance and administration.
Paul was the recipient of the 2002 and 2017 Hal Lewis Award, which recognized his life long commitment, leadership, and contributions to Hockey Canada, his community, family and friends. Paul retired from Hockey Canada in June of 2017 after 38 years with the organization.
Paul is married to Rose and they have four children, Tania, Philippe, Julie and Marc-Andre, as well as four grandchildren, Johnny, Emma, Lilirose and Maelle.
---
Secretary: Dr. Bill Comrie OC
Newport Coast, Calif.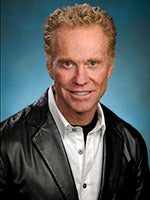 Bill Comrie is the founder of what is now The Brick, after taking over the family furniture store, a 3,000-square-foot store that had only one employee, at the age of 19. By the end of 2007, The Brick had more than 7,000 employees and had sales in excess of $1.6 billion. Operating under four banners – The Brick, The Brick Mattress Store, The Brick Superstore and United Furniture – the company became the largest retailer of furniture, mattresses, appliances and electronics in Canada. It operates more than 200 stores across the country and eight buying offices in Asia. It sources product from more than 20 countries.
Bill has received numerous accolades for his success. He was inducted into the Junior Achievement of Northern Alberta & Northwest Territories Business Hall of Fame in 1993, and was awarded the Henry Singer Award for excellence in retailing in Canada in 1994. In 2002, The Brick was named one of Canada's 50 Best Managed Companies and Bill was named Businessman of the Year by the Consumers' Choice Institute in 2003. In 2004, he was named Retailer of the Year by the Canadian Home Furnishings Alliance Also in 2004, Bill was awarded an honorary Doctor of Law degree by the University of Alberta.
In 2007, Bill was named an Officer of the Order of Canada, one of this country's highest honours, In 2012 on behalf of Queen Elizabeth II, Dr. Comrie was presented with the Diamond Jubilee Medal in recognition of his contributions to our nation.
Bill is also deeply involved in charity work. In 1997, he chaired the capital campaign for the Stollery Children's Hospital Foundation to build a state-of-the-art facility in Edmonton. The foundation committed itself to raise $6 million, but Bill and his campaign cabinet raised more than $14 million to ensure that the very best health-care resources were available for countless children in Alberta and Western Canada. He accepted another invitation in 2003 to chair the capital campaign for the Mazankowski Alberta Heart Institute, Canada's leading heart center, located in Edmonton. Faced with the goal of $17 million, Bill and his campaign team raised an amazing $45 million, a number which continues to grow.
An avid sports fan, Bill was a member of the board of directors for the Edmonton Eskimos Football Club of the CFL for six years. He also owned the San Diego Gulls of the International Hockey League from 1993 to 1995. But his greatest sports challenge took place in 1992 when he became owner of the B.C. Lions Football Club. Bill took over the bankrupt franchise and two years later watched as the team won the Grey Cup in front of a sell-out crowd of 59,000 fans at BC Place. In 2010, Bill was inducted into the British Columbia Sports Hall of Fame.
Bill is married to Roxanne and has has five children including a daughter and four sons – Cathy is a psychologist, and just wrote her first book. Paul and Mike played in the National Hockey League, and Paul now owns and operates a furniture distribution company. Mike lives in California and works for a large investment company. Eric was a first-round pick in the 2011 WHL Bantam Draft, and was a second round pick of the Winnipeg Jets in 2013. Eric signed a three-year contract with Winnipeg in 2014. Ty was also drafted by Tri City Americans of the WHL and the boys are playing together in the WHL.
---
Director: Gregory E. Abel
Des Moines, Iowa
Chairman, President & CEO, Berkshire Hathaway Energy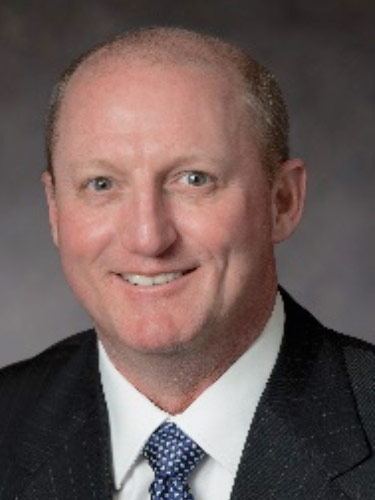 Since 2008, Gregory Abel has led Des Moines-based Berkshire Hathaway Energy, which, through its energy-related businesses, provides electric and natural gas service to more than 11.5 million customers worldwide.
Gregory oversees Pacific Power and Rocky Mountain Power, comprising PacifiCorp; MidAmerican Energy Company; NV Energy, Inc.; Northern Powergrid Holdings Company; BHE Pipeline Group; BHE U.S. Transmission; AltaLink, L.P.; BHE Renewables; and HomeServices of America, Inc., which is the second-largest residential real estate brokerage firm in the United States.
A 1984 graduate of the University of Alberta, Gregory – a cousin of Hall of Fame inductee and Detroit Red Wings legend Sid Abel – is active with the board of directors of a number of organizations, including the Edison Electric Institute; Kraft Heinz Company; AEGIS Insurance Services, Inc.; Nuclear Electric Insurance Limited; and Kum & Go, L.C. He also sits on the executive board of the Mid-Iowa Council Boy Scouts of America.
---
Director: Adam Graves
Toronto, Ont.
Hockey & Business Operations, New York Rangers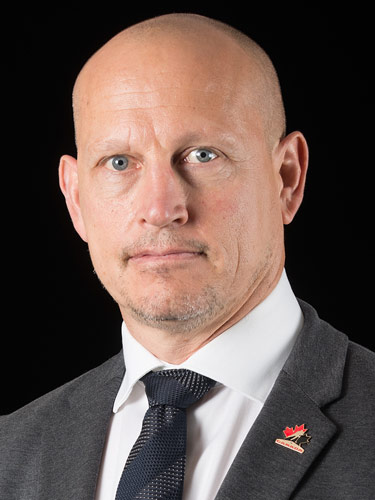 Adam Graves' connection with Hockey Canada goes back to his teenage years; he was part of the Program of Excellence in the mid-1980s, from U17 with Ontario through the 1988 IIHF World Junior Championship, where he helped Canada to a gold medal in Moscow. Adam also represented his country at the IIHF World Championship in 1993 and 1999, and was part of the Canadian contingent at the 1996 World Cup of Hockey.
A veteran of 1,152 NHL games with the Detroit Red Wings, Edmonton Oilers, New York Rangers and San Jose Sharks, Adam retired in 2003 after 15 NHL seasons and Stanley Cup championships with Edmonton in 1990 and New York in 1994, and had his No. 9 retired in New York on Feb. 3, 2009. He rejoined the Rangers in a front-office role in 2005, and currently works in hockey and business operations.
Adam received the King Clancy Memorial Trophy in 1994 as the player who "best exemplifies leadership qualities on and off the ice and who has made a significant humanitarian contribution to his community," and he was the winner of the Bill Masterton Memorial Trophy in 2001 as the player who "best exemplifies the qualities of perseverance, sportsmanship, and dedication to ice hockey." He is a co-founder of the Smilezone Foundation, which works to transform spaces in hospitals that can improve the lives of children facing illness, disabilities, and physical and emotional obstacles.