Female Hockey Breakthrough Award
Outstanding contribution to advancing female hockey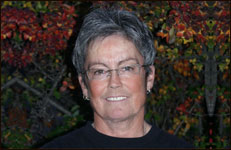 Shirley Cameron (Edmonton, Alta.)
Shirley Cameron, of Edmonton, AB, received Hockey Canada's Female Breakthrough Award, which honours an individual who has made a significant contribution to the promotion and/or development of female hockey in Canada. Cameron was a pioneer in women's hockey and was the first captain of Canada's National Women's Team, having won the 1990 World Women's Championship.
Amongst Cameron's many accomplishments: she helped establish the Edmonton Chimos hockey team in 1972, a team that she starred on until 1992; she has won 16 National Women's Championships over the course of her storied career; she ended up coaching the Chimos for 14 years (1992-2004) after her playing career was over; and she is presently the Director of Operations for the Chimos hockey club. Cameron's coaching career also included the 1999 Canada Winter Games where she was Team Alberta's Head Coach, a role she has held in the Alberta Winter Games. The top two Women's Hockey Teams in Alberta compete for the Cameron Cup each year, a trophy that is named in her honour.
---
Liz MacKinnon Award
Spousal award of a Hockey Canada volunteer
Myrna Kartush

---
Gordon Juckes Award
Contribution to national development of amateur hockey in Canada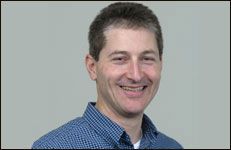 Dan Moro (Calgary, Alta.)

Dan Moro, of Calgary, AB, received the 2005-06 Gordon Juckes Award, recognizing outstanding contribution by an individual to the development of amateur hockey in Canada at the national level. Dan has been involved with coaching for a number of years and is a NCCP Advanced Level II coach. Dan was an Assistant Coach with Canada's National Men's team from 1995-99.
He recently accepted a role with VANOC in preparation for the 2010 Winter Olympics, but prior to that was the Manager of Sport Development with Calgary's Olympic Development Association (CODA), and was in that role from 2003-06. Dan was also a consultant for the Torino and the Salt Lake Organizing Committees and helped provide leadership and direction for the Olympic and Paralympic Ice Hockey and Curling programs during the 2002 and 2006 Winter Olympics. From 1986-1999, Dan was the Director of the International Centre of Excellence for Hockey Canada.
---
Officiating Award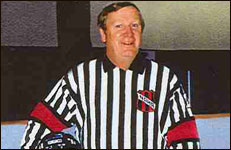 Outstanding contribution to officiating at the branch and national level
Ray Bowe (St. John's, N.L.)
Ray Bowe of St. John's, NL was named the Hockey Canada Official of the Year. Ray has been officiating since 1954. In fact, Ray attended his second officiating seminar in Germany as he was stationed with the R.C.A.F. in Marville France, and he conducted referee schools for the Armed Forces in Marville. Ray has been a Referee-In-Chief for the Armed Forces, NAHA, and Moose Jaw minor hockey association. Ray attended an NHL referee's school in Haliburton, ON in 1968, and shortly after helped establish a new structure for officiating within the CAHA called the National Referee's Certification Program (NRCP).
Ray has officiated in many leagues across Canada, including the Armed Forces, Senior, Junior, Major Junior, and minor hockey. Ray is a Hockey Canada level VI certified official, which is the top level within the Hockey Canada Officiating Program. Ray has received countless awards, most notably: Gold Stick for ten years of services in Hockey Newfoundland/Labrador (HNL), Canadian Armed Forces Sports Hall of Fame inductee, Hockey Newfoundland & Labrador Hall of Fame inductee, and the Queen's Jubilee medal in 2002. HNL's referee division created an award to honour officials in their Branch who have devoted countless hours to the officiating program; the award is named "The Ray Bowe Award of Merit" in recognition of Ray Bowe.
---
Hockey Canada Order of Merit (East)
An individual who has served amateur hockey faithfully
Gerry Taylor (St. John's, N.L.)
Gerry Taylor, of St. John's, NL has excelled as a player, coach, organizer and educator of the game of hockey in Newfoundland for over 50 years with three different hockey associations within the province of Newfoundland. He has been on numerous committees including Chairman of the NAHA Hockey Hall of Fame and the NHLA Junior Council. Gerry has been the President of the St. John's Junior Hockey League on three separate occasions. Gerry's accomplishments have been recognized by HNL, Bell Island Sport Hall of Fame, St. John's Junior Hockey League and the Mount Pearl Sports Hall of Fame.
---
Hockey Canada Order of Merit (Central)
An individual who has served amateur hockey faithfully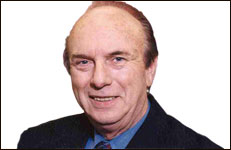 John Gardner (Toronto, Ont.)

John Gardner, of Toronto, ON has been a part of the administration for the Greater Toronto Hockey League (GTHL, formerly the MTHL) since 1975, including acting President since 1980. John has pioneered many initiatives such as the Bell Minor Hockey Hotline (1996) and PAL (player assistance line). At the Branch level, he has served as a Director of the OHA and subsequently the OHF, and most recently as the OHF's Chair for Minor Hockey. He is also the chair to two Hockey Canada committees, the residency regulations, and entrepreneurs within minor hockey. John has received many awards, including the Government of Ontario Special Achievement Award (1995), OHF Minor Hockey Award (2001), and was the recipient of the Queen Elizabeth II Golden Jubilee Medal (2002).
---
Hockey Canada Order of Merit (West)
An individual who has served amateur hockey faithfully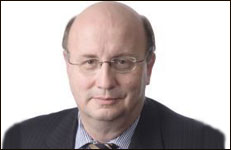 George Ulyatt (Winnipeg, Man.)

George Ulyatt, of Winnipeg, MB, has made a significant contribution to the growth, delivery and administration of hockey in Manitoba and has been a leader and a role model for the volunteers throughout Hockey Manitoba. George has been involved with Hockey Manitoba for over 30 years, and has had roles in all levels of administration, including Branch President and Hockey Canada Board Member from 1995-2001. He played a key role in acquiring and hosting of the 1992 Centennial Cup and the 1999 World Junior Championship in Winnipeg. He has sat on several National Committees including the Chair of Risk and Safety in 2002 and 2003, a member of the Governance Committee, Constitution and By-laws and a member of the Marketing Committee. George is currently involved as a committee member with the Manitoba sports Hall of Fame and the Co-Chair of the Hockey Canada 2007 AGM committee.
---
Outstanding Volunteer Award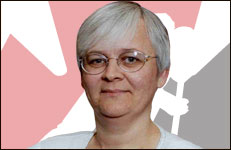 Sharon McMahon (Thunder Bay, Ont.)

Sharon McMahon, of Thunder Bay, ON received Hockey Canada's 2005-06 Volunteer of the Year Award, which recognizes an outstanding volunteer who has contributed to amateur hockey and Hockey Canada. Sharon has been involved in the administration of hockey for 16 years with Hockey Northwestern Ontario (HNO), one of Hockey Canada's 13 Branches. With HNO, she has held many positions including a Board Member (1990-96), Vice-President and Minor Convenor (1996-2000), Vice-President and Senior Hockey Convenor (2000-01) and the President (2001-2005).
Sharon has also been a member of Hockey Canada's Board of Directors (2001-2005), has been involved with various Hockey Canada committees including Speak Out, and has served as President of the Geraldton (ON) Minor Hockey Association for many years. Sharon was the Chairperson of the Hockey Canada AGM in 2004 when it was held in Thunder Bay, and the Co-Chairperson of the All-Ontario Bantam AAA Championship in 2005. This is Sharon's second Hockey Canada award as she was a recipient of the Hockey Canada Minor Hockey Week Award, recognizing an outstanding volunteer, during the 1995-96 season. Sharon was also a recipient of the Queen Elizabeth II Golden Jubilee Medal (2002).
---
Hal Lewis Award
Hockey Canada staff person of the year

Linda Liepert (Calgary, Alta.)