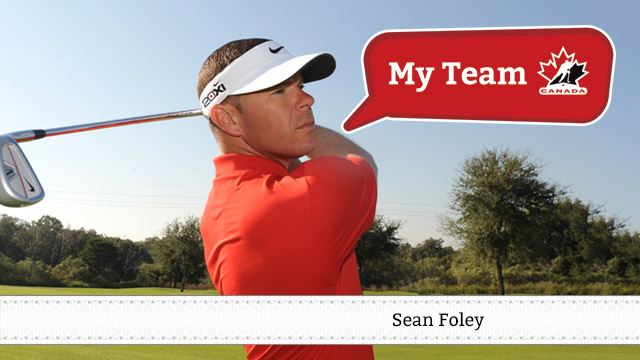 Sean Foley, arguably the hottest name in golf instruction, coaches some of the game's biggest stars; including Hunter Mahan, Tiger Woods, Justin Rose and Lee Westwood. His core teaching philosophy is driven by a passion to help golfers evolve into the best players and people they can be. He is renowned for his unmatched work ethic and ability to connect with students of all backgrounds.
Foley has twice been featured on the cover of Golf Digest, and in 2013 was ranked second on its list of America's 50 best teachers. Additional, he has been named to Golf Digest's top 20 instructors under age 40.
Born near Toronto to a Scottish father and Guyanese mother, much of Foley's boyhood was spent living with his family in cultural centers such as Los Angeles, San Francisco, Vancouver and Toronto. He is a graduate of Tennessee State University, where he played on the golf team, and majored in political science and philosophy, and currently lives in Orlando with his wife, Kate, and sons, Quinn and Kieran.


Goaltenders
Josh Harding

Roberto Luongo

Carey Price


WHY?: Luongo has the proven track record, elevating his game and leading the team to gold in Vancouver and that experience will be key. I have a ton of admiration for Harding and what he brings to a team. While likely the third goalie, he would be a tremendous presence in the Team Canada locker room. His perseverance and determination to continue his elite level of play while battling MS is a testament to his character and leadership ability.


Defencemen
Jay Bouwmeester
Drew Doughty

Duncan Keith

Alex Pietrangelo

Brent Seabrook

PK Subban

Marc-Edouard Vlasic

Shea Weber


WHY?: I like a solid mix of returnees from the 2010 team combined with young, fast puck-movers; that will be key to managing the game on the larger ice surface. I love the energy and enthusiasm that Subban would bring to the team in particular; he would be fun to watch with all that extra room.


Forwards
Logan Couture

Sidney Crosby

Matt Duchene

Ryan Getzlaf

Claude Giroux

Milan Lucic

Corey Perry

Patrick Marleau

Patrice Bergeron

John Tavares

Joe Thornton

Jonathan Toews


WHY?: Crosby and Toews are the obvious cornerstones. Giroux is taking a lot of heat for his season to date but he is one of the top forwards in the world. He is particularly key in Stamkos' absence and would elevate his play on the big stage, especially as he gets more games under his belt following his injury. Marleau is my wild card. He is a consistent, defensively responsible, offensive performer who can be used in a variety of situations and roles, and who has been there before. It is also a unique situation when you can bring three guys who play together and have established chemistry on the same line/power play unit (Couture and Thornton).