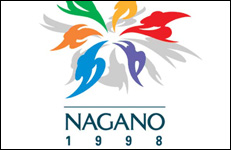 1998 WINTER OLYMPIC GAMES
NAGANO, JPN
Canada Falls 3-2 to Finland in Bronze Medal Game

Canada's Men's Olympic Hockey Team, many hockey writers' pre-tournament favorites, fail to earn a medal. After an impressive 4-0 start, Canada dropped an overtime shootout decision 2-1 to eventual gold medalists, the Czech Republic.

Canada was relegated to the bronze medal match, and lost again to Finland, falling to fourth place.