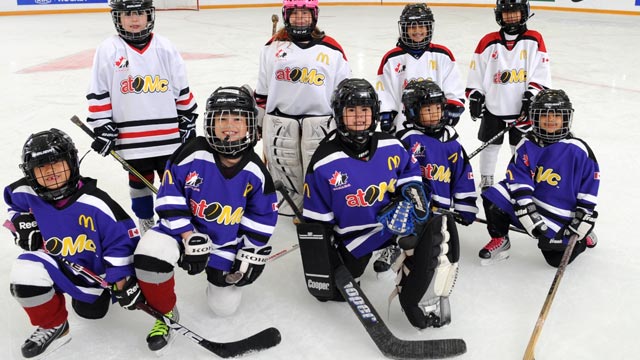 Thank you for your interest in McDonald's atoMc Hockey! Registration for the 2017-18 season is now closed.
Registration for the 2018-2019 season will open in February 2018.
Please Note:
Current atoMc Hockey associations will be sent a renewal email in mid-February to register for next season. Current associations should NOT re-apply via this website
New associations will be able to apply online in late February/March
Registration works on a first come first serve basis - to secure your preferred colour selection please complete your order early!
Has your association gone atoMc?