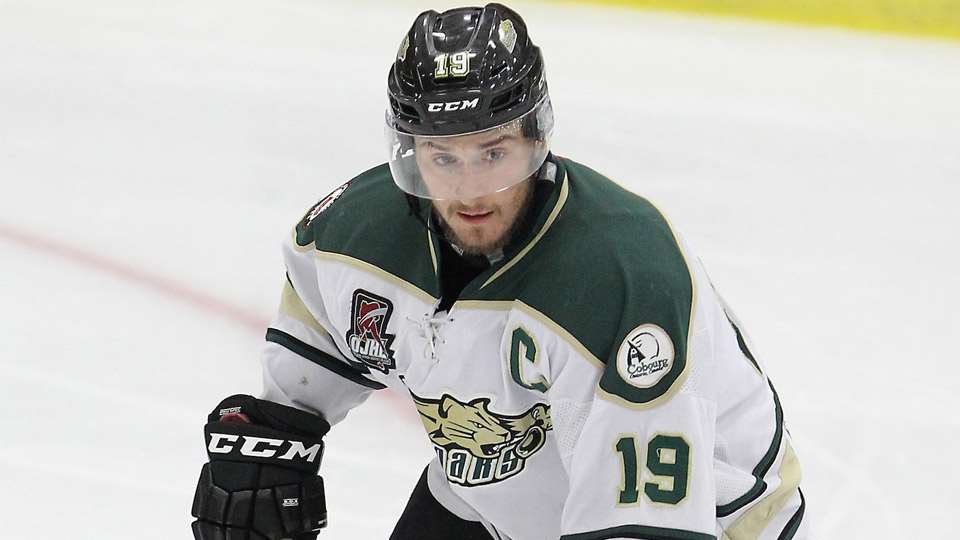 On the night his late great-grandfather was honoured, Josh Maguire had four points to lead the Cobourg Cougars – the 2017 RBC Cup hosts – to a season-opening victory.
© Tim Bates/OJHL Images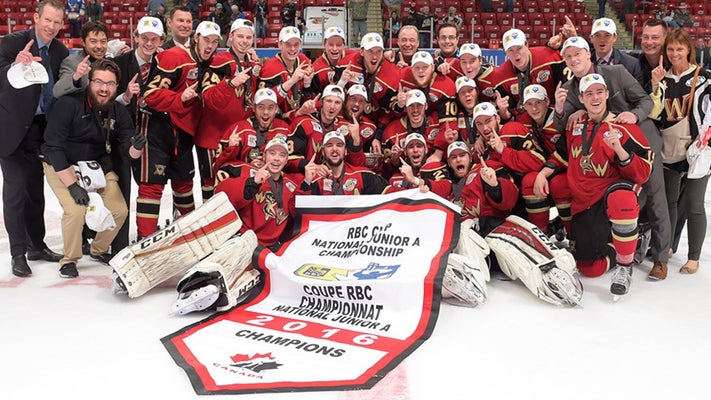 The host Cobourg Cougars hit the ice on opening night, taking on the Central Region champions in the second of 13 games.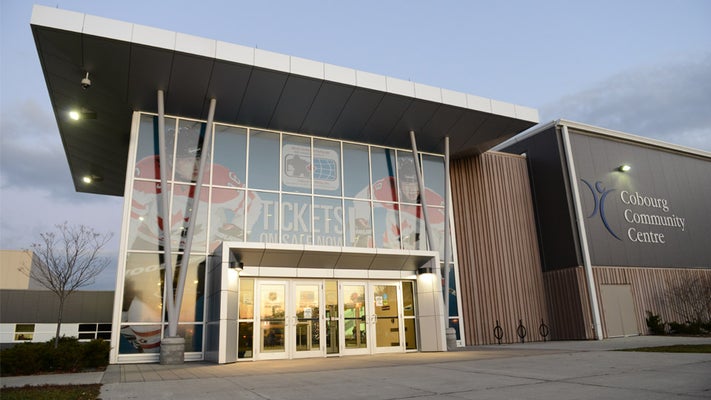 Cobourg Cougars to host 2017 RBC Cup
For the first time in 11 years, Canada's National Junior A Championship will be won in Ontario when Cobourg plays host.