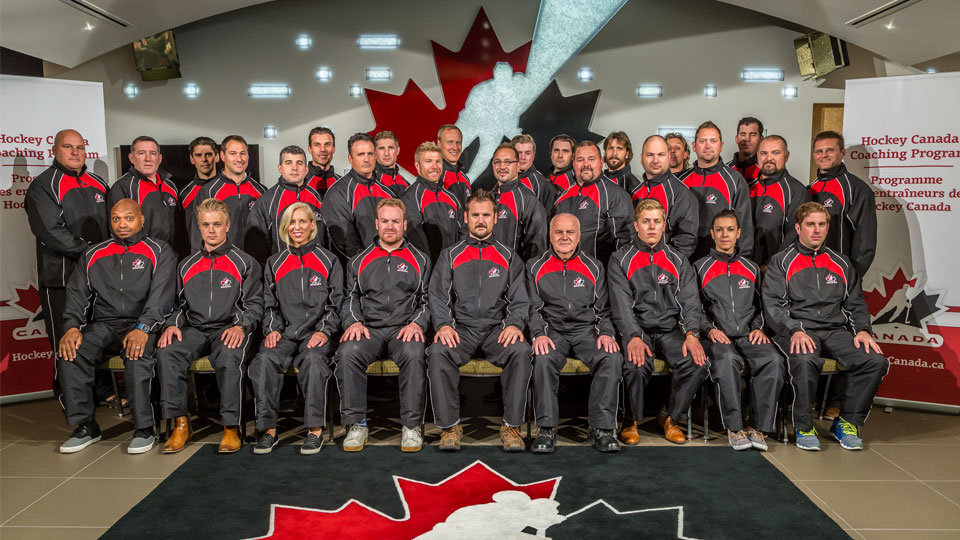 Hockey Canada's National Coach Certification Program (NCCP) is a competency-based program. The program enables coaches to build their coaching tools and knowledge of the game, so they can work effectively with their players. Within the Hockey Canada structure the Community Coach Stream, Competition Introduction Stream, Competition Development Stream and Instructional Stream are delivered at the provincial level. Clinic schedules can be obtained by contacting your local Hockey Canada Branch.

Coaches enter into a 'stream' of coaching by taking part in clinics that are relative to the athletes that they are working with.
Certification Requirements in Canada
Policy 1: All Head Coaches, that coach teams in Peewee or above teams at competitive levels, as determined by the Branch, must be Development 1 "Certified" (other than those requiring High Performance 1). It is recommended that all assistant coaches have Development 1 '"Trained" status. This would take effect in the 2015 / 16 season.
Policy 2: All Head Coaches coaching Bantam, Midget, Junior A teams that compete in Interprovincial or National Championships or the highest level as determined by the Branch, must be High Performance 1 Certified¹. It is recommended that all Assistant coaches be at minimum Development 1 trained. This would take effect starting in the 2015/16 season and 2016/17 for Junior 'A'.