Are you 18 years old or younger? Do you want to have your goalie mask design worn by Canada's netminders at the 2017 IIHF World Junior Championship in Montreal and Toronto?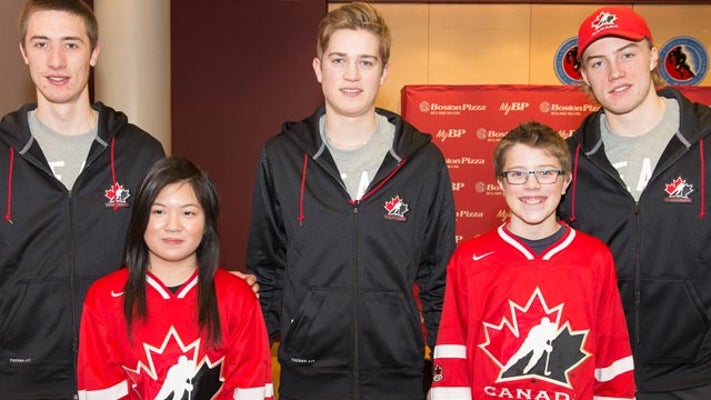 Design-a-Mask winners Jessica Tran and Aiden Scott Rose met the goalies who will wear their creations at World Juniors.
Jessica Tran of Calgary, Alta., and Aiden Scott Rose of Langford, B.C., will have their masks worn by Canada's WJC goalies.