Are you 18 years old or younger? Do you want to have your goalie mask design worn by Canada's netminders at the 2017 IIHF World Junior Championship in Helsinki? Enter the Bauer and Bos...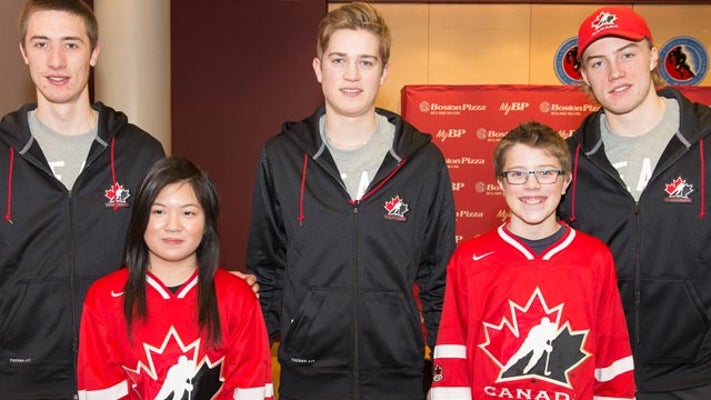 After drawing upon images that represent their home and native land to win the 2015 Boston Pizza and Bauer Design-a-Mask contest, Jessica Tr...
Jessica Tran of Calgary, Alta., and Aiden Scott Rose of Langford, B.C., were celebrated Monday as winners of the Boston Pizza and Bauer Desi...